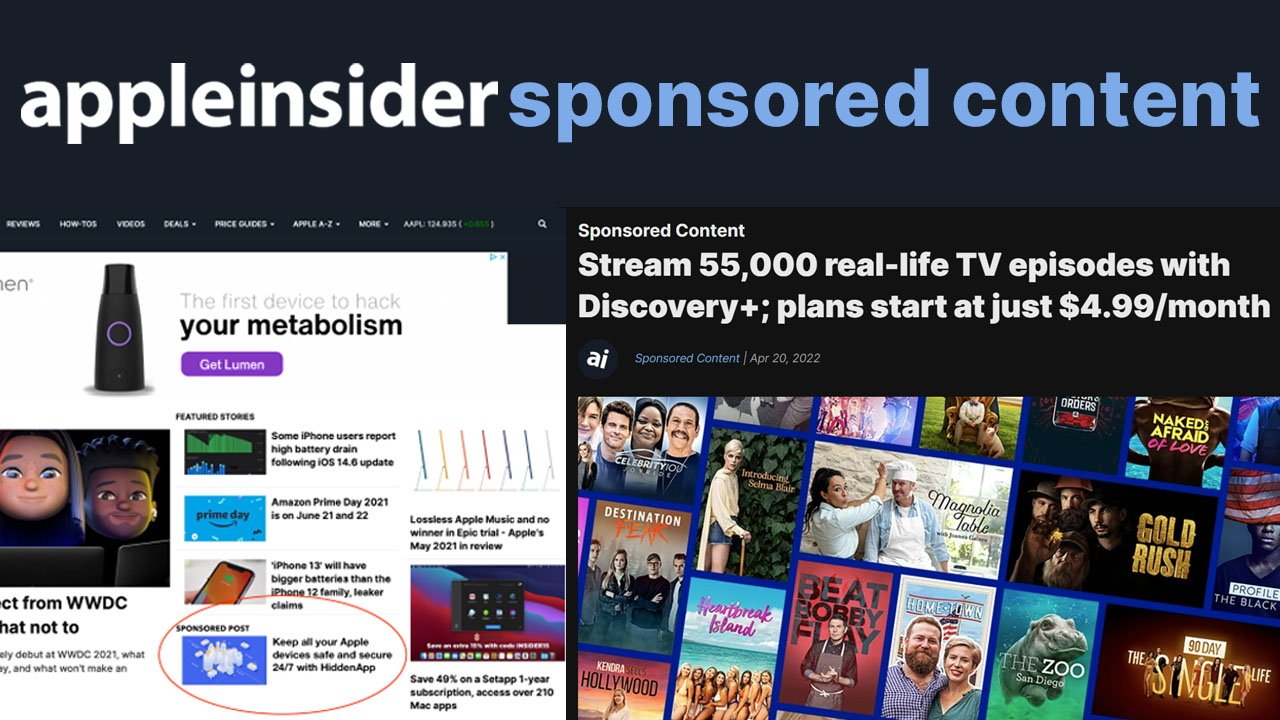 Reach an audience of Apple enthusiasts via a sponsored post at AppleInsider.
AppleInsider offers brands a variety of advertising and sponsored content opportunities. From sponsored posts in the form of a Hands-on, First Look, News Release or Sponsored Review, each sponsored article will live on in perpetuity beyond its original publication date.
There are several sponsored content packages available to meet your marketing goals. To have your product featured prominently on AppleInsider, contact our Advertising Team to discuss ways to increase your brand awareness and reach millions of Apple enthusiasts.
Benefits of a Sponsored Post
There are plenty of benefits to sponsoring a post on AppleInsider. Each sponsored article includes complete content creation (article text and photos) by the AppleInsider Staff. Our team is comprised of experts in the industry with decades of experience using and writing about Apple products, general technology, software and accessories.
What is Sponsored Content?
Sponsored content is material promoted by a publication that is paid for by an advertiser, with the purpose of promoting the advertiser's product or service.
FTC Sponsored Content Disclosure
Sponsored posts are clearly labeled on AppleInsider, which adheres to the FTC's guidelines surrounding conspicuous disclosure of paid content.
A recent example of a sponsored post can be found here.
Influencer Marketing
AppleInsider social media blasts are a quick and efficient way to showcase your brand, product, or service to our large subscriber base. With more than 800,000 combined followers and a reach in the millions, AppleInsider's social media channels offer direct access to some of the most hardcore Apple customers out there. Ask us about Instagram sponsored posts or how we can custom tailor a campaign to meet your goals and objectives.