Apple launches iPhone 2.0.2 update
By Katie Marsal
Monday, August 18, 2008, 02:15 pm PT (05:15 pm ET)
In a quick turnaround from 2.0.1, Apple on Monday evening released version 2.0.2 firmware for iPhone and iPod touch.

The 248.7MB update is available only through iTunes and comes just two weeks after version 2.0.1.

In traditional Apple form, no specific issues are identified in the current release notes, which only indicate "bug fixes" for the mobile operating system.

Past claims by alleged insiders and users have suggested that the update may fix connectivity problems causing dropped calls and unintended switches from 3G to the 2G EDGE network. AppleInsider will update if this or other new features are confirmed with the release.

Notes on the release follow:


No new settings appear to have been included.

Some users report faster browsing, though this may be due to cleared cache.

Typing lag may be reduced.

Apps don't require updates; NetShare still works.

Transition from music list to Coverflow has changed.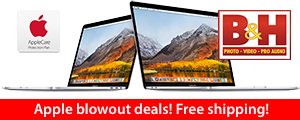 2018 13" Touch Bars
Price
Save
2.3GHz/8GB/256GB (Gray)
$1,649.99+
$150
2.3GHz/8GB/512GB (Silver)
$1,849.00+
$150
2.3GHz/16GB/256GB (Gray)
$1,949.00+
$50
2.7GHz/16GB/512GB
$2,449.00+
$50
2.7GHz/16GB/1TB
$2,849.00+
$50
2018 15" MacBook Pros
Price
Save
2.2GHz/16/256GB/555X
$2,099.00+
$300
2.6GHz/16/512GB/560X
$2,399.00+
$400
2.9GHz/16/1TB/560X
$3,199.00+
$300
2.9GHz/32/2TB/560X (Gray)
$3,999.00+
$700
tr class="model">
2.9GHz/32/4TB/560X (Gray)
$5,999.00+
$700
Click here for dozens more configurations
+ Free shipping within the contiguous U.S.
Lowest Prices Anywhere!

13" MacBook Pros
Price
You Save
3.1GHz/8GB/256GB Gray
$1,679.00
$120.00
3.1GHz/8GB/256GB Silver
$1,704.00*
$95.00
3.1GHz/8GB/512GB Gray
$1,849.00*
$150.00
3.1GHz/16/512GB Gray
$2,099.00
$100.00
15" MacBook Pro
Price
You Save
2.8GHz/16/256/555 Silver
$2,199.00*
$200.00
2.8GHz/16/256/560 Gray
$2,299.00
$200.00
2.9GHz/16/512/560 Gray
$2,599.00
$200.00
2.9GHz/16/1TB/560 Gray
$2,999.00
$200.00
3.1GHz/16/512/560 Gray
$2,799.00
$200.00
3.1GHz/16/2TB/560 Gray
$3,899.00
$300.00

*

price with Promo Code:

APINSIDER

prices.appleinsider.com for more configurations