AT&T recommending "Crowd Control Devices" for iPhone launch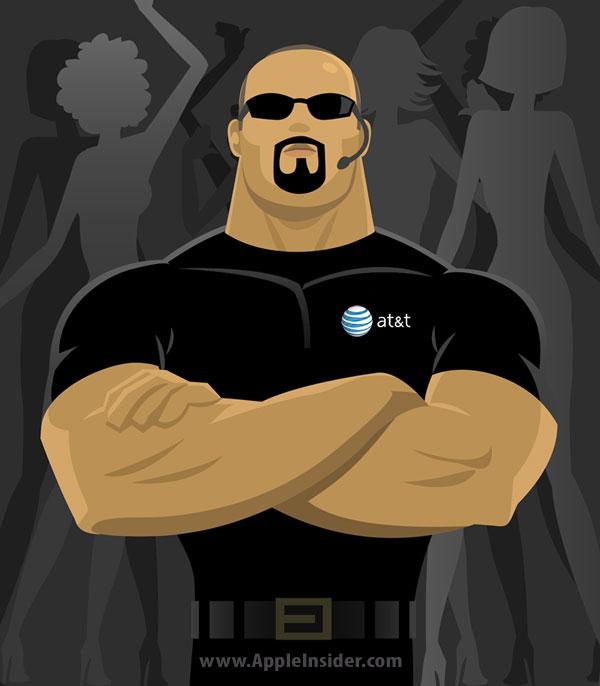 AppleInsider is supported by its audience and may earn commission as an Amazon Associate and affiliate partner on qualifying purchases. These affiliate partnerships do not influence our editorial content.
Wireless carrier AT&T is recommending that its retail store managers acquire stanchions ahead of next week's Apple iPhone roll-out in order to assure an orderly and successful launch.
"You and your landlord need to determine an area outside the store where customer lines should form and whether or not stanchions (standards & ropes or chains) for crowd control are needed," AT&T's corporate offices wrote in memo to store managers.
"Unless you expect a low turn out at your store, Corporate Security and Corporate Real Estate recommend that all Store Managers order stanchions to help form orderly lines as customers wait for launch time."
The memo, which was published over at the Boy Genius Report, also instructs managers to tell their landlord that the iPhone launch will begin on Friday, June 29 at 6:00PM.
"In order to prepare for the launch we plan to close our stores 1 1/2 hours prior to launch time, at 4:30 PM," the memo confirms. "If the landlord questions your plan to close the store from 4:30 - 6:00 PM, explain that all AT&T and Apple stores nationwide intend to follow this plan."
The AT&T communication applies to all AT&T retail stores except those located within enclosed malls.
"Reminder: Inform landlords in all locations that your store hours will be extended until 10:00 PM on Friday, June 29th," the memo added.