Apple releases iTunes v7.7, Apple TV software v2.1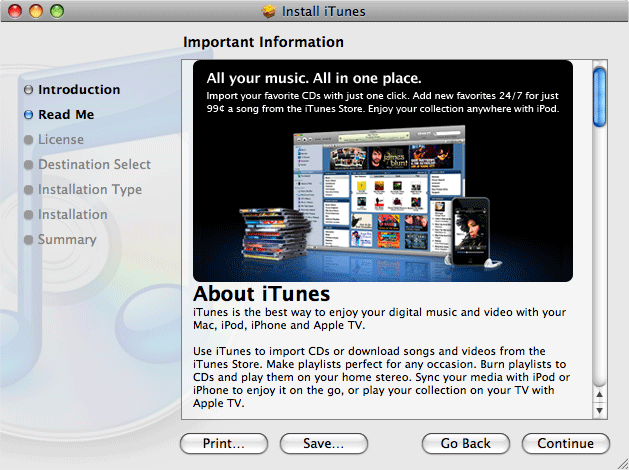 Apple early Thursday morning released iTunes 7.7, which has been designed exclusively for iPhone and iPod touch models that will be running iPhone software version 2.0 or later.
The new version of the jukebox software for Mac OS X and Windows systems is necessary to support iPhone 3G, the iPhone 2.0 firmware update, and both downloading and syncing apps from the App Store for iPhones and the iPod touch.
The upgrade also includes explicit support for Apple's MobileMe push data service, which syncs calendars, contacts, and e-mail between the handheld devices as well as Macs and Windows PCs.
It also includes support for a new iTunes Remote app that allows any iPhone or iPod touch to steer iTunes media playback on a computer connected to the same local network.
Separately, Apple also pushed out a new software update for its Apple TV set-top streaming media device.
The release, labeled Apple TV software v2.1, is available by checking for software updates under the Apple TV's settings panel on your TV.
Among the features of the new version are support for the aforementioned iTunes Remote application, as well as support for Apple's new Mobile Me service.