Apple well-positioned to race forward while Jobs sidelined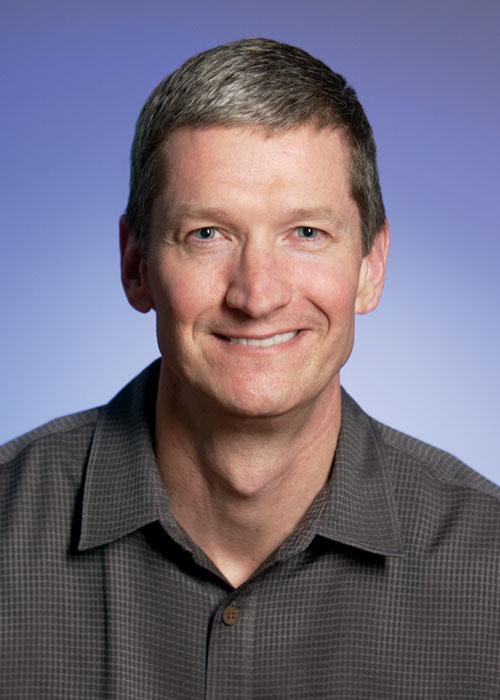 AppleInsider may earn an affiliate commission on purchases made through links on our site.
Customers won't stop buying products from fundamentally sound Apple just because its luminary is taking a breather on the sidelines, investment bank Piper Jaffray argues in a new report issued Wednesday evening.
"We believe that during Jobs' absence, Apple's sales will be unaffected," analyst Gene Munster told clients in a memo reacting to this afternoon's announcement that Jobs has elected to take a medical leave of absence from his day-to-day leadership role at the Cupertino-based company through June.
"More importantly, we believe the pace of innovation will remain solid, driven by key product-minded executives," he continued. "From an operational perspective, we expect [chief operating officer Tim] Cook to maintain the same standard of excellence that he demands as COO."
Tim Cook was hired away from Compaq by Steve Jobs in March 1998. For one month, Cook filled in as CEO in 2004 while Apple co-founder Jobs underwent surgery for pancreatic cancer.  As chief operating officer, Cook is responsible for Apple's worldwide sales and operations, including supply chain management as well as service and support.  In this YouTube clip, Cook can be seen talking about the Mac product lineup at last October's notebook event.
Munster believes that, regardless of Steve Jobs' health, investors should start thinking about what Apple would look like under the "capable" Cook.
"While the iconic leadership of Steve Jobs cannot be fully replaced, we believe his core attributes as a CEO, operationally and with products, can be replicated," Munster wrote. "Cook provides the operational expertise for the company, which would serve him well as Apple's CEO."
Apple industrial design chief Jonathan Ive and several software developers have played a "key role" in designing the "innovative technology" that has been driving Apple sales recently, Munster noted. "Together, we believe that Cook and the other leaders at Apple can effectively replicate the elements of Steve Jobs' leadership that have been critical to his success as CEO."
According to Munster, Jobs himself has put a lot of thought into building a talented executive team capable of leading the company forward.
"The company is led largely by [Cook], chief financial officer Peter Oppenheimer, and ten Senior Vice Presidents who share a collective track record of consistently outpacing their competitors in terms of hardware and software innovation coupled with robust product marketing and financial discipline," he wrote.
Munster maintains both his Buy rating on shares of AAPL and his price target of $235.