Briefly: Snow Leopard ship date, iPhone 3GS HD video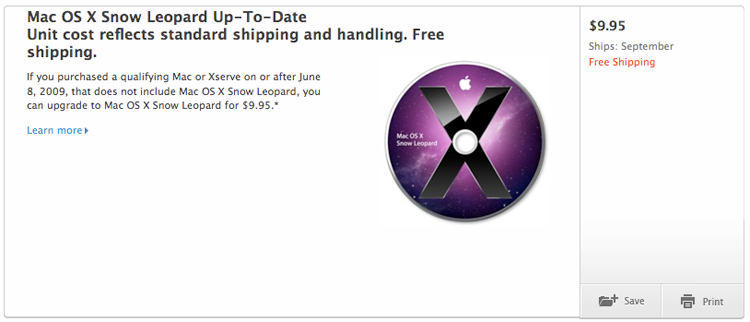 More evidence of an Aug. 28 ship date for Snow Leopard appeared and disappeared this week; and a App Store application enables buggy high definition playback on the iPhone 3GS.
Using third-party file transfer methods, numerous Web sites have reported varying degrees of success in playing 1080P high definition video on the iPhone 3GS. The playback, however, does not work on the iPhone 3G, leading some to speculate that the higher-powered iPhone 3GS could be capable of playback of video on an external high definition screen.
Engadget tried the method using the App Store software FileAid and an iPhone 3GS. The test produced mixed results, as some videos stuttered and others simply crashed. The same test produced error messages on the iPhone 3G.
"We're hoping Apple is polishing that up and getting ready to unlock this functionality, since it'd be sweet to just plug into an HDTV and play video," the report states.
HD video serves no real purpose for playback on the iPhone alone, which has a screen resolution of only 480 by 320 pixels. But while the iPhone can also output video on an external monitor, it is currently limited to 640 by 480 resolution playback.
Snow Leopard Aug. 28 ship date disappears
For a brief time, various versions of Apple's Web site across the globe listed a ship date of Aug. 28 for Snow Leopard for customers of the company's Up-to-Date Program. The ship date served to support ongoing rumors that Mac OS X 10.6 would arrive before its previously announced launch window of September.
The Mac OS X Snow Leopard Up-to-Date Program applies to customers who purchased a qualifying Mac from Apple's online store on or after June 8, 2009. It allows customers to upgrade to Snow Leopard for $9.95.
Rumors have surfaced that the current build of Snow Leopard, 10A432, is the Golden Master, meaning it is the final version before the product is released for duplication on optical media.