SEC probes possible Apple insider trading, iPhone GPS nabs thieves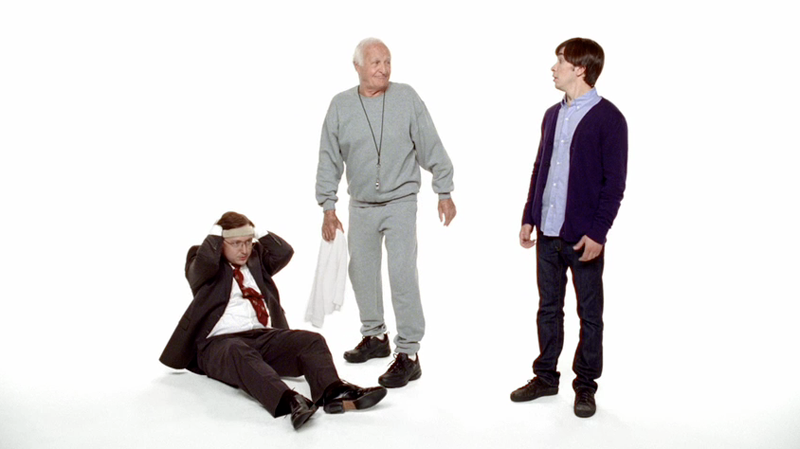 AppleInsider may earn an affiliate commission on purchases made through links on our site.
The SEC is looking into possible illegal trading of Apple stock; would-be iPhone robbers tracked down by GPS; and another celebrity appearance in a Get a Mac ad.
Suspected Apple insider trading investigated by SEC
According to internal Securities and Exchange Commission documents obtained by Dan Dorfman, financial columnist with The Huffington Post, an investigation is underway regarding four specific time periods in which suspicious trading activity of Apple stock took took place. The commission is looking to discover whether the trades were made with inside information not available to the public.
The report cites three speculative sources of information that likely caught the SEC's attention: iPod sales, the health of Steve Jobs, and the release of any public information regarding either topic. The column quotes one anonymous hedge fund trader who said that it appeared, based on the timing, that some buyers and sellers were employees of Apple.
Dorfman noted that the situation is unique because SEC investigations typically survey one specific time period, while this alleged query is more broad.
iPhone tracking feature locates robbers
Apple's Find My iPhone MobileMe feature reportedly led to the capture of suspects who allegedly stole a man's phone, according to the Pittsburgh Post-Gazette. The victim had his phone, wallet and credit card PIN number taken from him last week.
After the suspects fled with his belongings, the victim located his iPhone via GPS at an area Walmart. There, police said, the suspects purchased items with the victim's stolen credit card.
With the help of the iPhone's GPS, police managed to track down the three men and arrest them. They were charged with robbery, access device fraud, conspiracy, receiving stolen property and possessing instruments of crime.
Loggia in latest 'Get a Mac' ad
Prolific actor Robert Loggia is the latest actor to appear in Apple's popular "Get a Mac" ads. In the latest commercial, entitled "Trainer," Loggia appears as a personal trainer attempting to get John Hodgman's "PC" in shape.
Loggia notes, as Hodgman does sit-ups, that PC Magazine rated the Mac No. 1 in customer support, reliability and customer satisfaction. Loggia is an Academy Award-nominated and Emmy-winning actor who has appeared in countless TV shows and movies, including Scarface, An Officer and a Gentleman, The Sopranos and Independence Day.
Recently, Apple debuted another advertisement, entitled "Top of the Line," that featured actor Patrick Warburton, best known as the character David Puddy from Seinfeld.