MapQuest unveils low-cost turn-by-turn iPhone service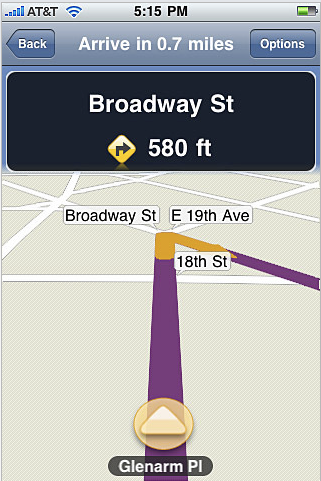 AppleInsider may earn an affiliate commission on purchases made through links on our site.
MapQuest on Thursday announced the launch of its voice-guided, turn-by-turn navigation application for the iPhone which offers service on a subscription plan.
The $0.99 application (

">iTunes link

) comes with a 14-day free trial, after which users can purchase one month of service for $3.99, three months for $9.99, or one year for $29.99. The subscription is enabled from within the application, which features maps for both the U.S. and Canada.
According to MapQuest, features of the application include:
2-D and 3-D moving maps to help people follow the route as well as spoken directions with street names
Route optimization to avoid areas with accidents, construction or other events affecting traffic
Full route corridor download at the beginning of the journey enables the application to quickly re-routes in case of a missed turn, regardless of network coverage
One-tap search for businesses along a route via a palette of on-map widgets in categories such as hotels, shopping, gas stations, coffee shops, parking garages and more
More than 16 million points of interest and maps for the U.S. and Canada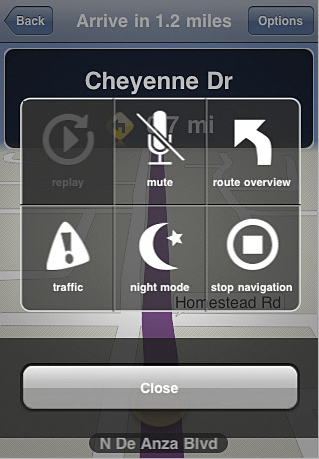 However, the hardware does include an external GPS receiver that is said to improve reception on the iPhone 3GS and iPhone 3G, and allow it for the first-generation iPhone and iPod touch. TomTom has said its car kit will work with other navigation applications.
A comparable business model to MapQuest's application is AT&T's Mobile Navigator. That application is free and offers voice guidance, 3D on-screen navigation, and automatic rerouting. It, too requires a monthly service subscription, at $9.95.