Latest Apple tablet speculation covers digital comic books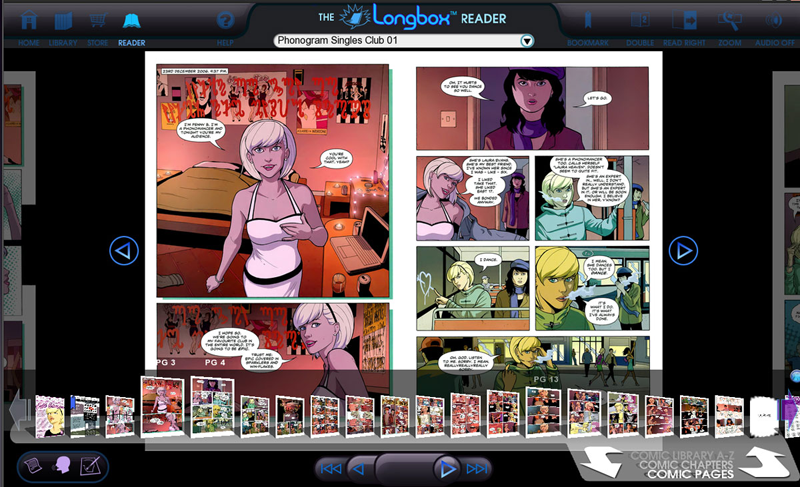 AppleInsider may earn an affiliate commission on purchases made through links on our site.
In yet another sign that print content will play an important role in Apple's long-rumored tablet device, a new report suggests that a digital comic book distributor could be in on the action.
In his latest column for the Chicago Sun-Times, Andy Ihnatko profiled a startup company called LongBox which plans to offer an iTunes or Amazon Kindle style store for purchasing and viewing the latest editions of comics on the go. The product is unique because current digital comic options often do not offer the latest issues, but instead provide access to older content.
The new product is set to debut in November, but beyond that, at least one secret, key partnership has reportedly been inked. Ihnatko said he has reason to believe it centers around Apple's tablet.
"There are signs that (Apple) is getting into the digital comic book market," he said. "Which is tantamount to saying 'Apple is helping to create a digital comic book market.'"
Ihnatko's speculation is based on the fact that the LongBox CEO told him that the company's unannounced partnership is with a manufacturer who has received high-profile coverage of upcoming hardware on a number of technology Web sites. Rantz Hoseley said that the company in question is the only one that would give LonBox "a multinational launch with literally millions of installed users," which Inhatko assumed will be the iTunes Store.
If true, it's yet another sign that Apple's forthcoming tablet device, expected in the first quarter of 2010, will serve as an e-reader. In September, rumors swirled that Apple was reaching out to print publications about putting their products for sale on iTunes, for use in a new piece of hardware. People familiar with The New York Times, publishers McGraw Hill and Oberlin Press, and a consortium of magazine executives were all said to have been involved.
Some publishers are already publicly planning for Apple's yet-unannounced tablet. A group led by Time Inc. intends to create a digital store for magazines and other publications to sell their content. Among the formats the publishers hope to make their content compatible with is Apple's long-rumored, 10-inch touchscreen device. In their talks, the publishers and the Cupertino, Calif., company have reportedly had disagreements over the business model to adopt.
Apple's new iTunes LP format has already been used to distribute one digital comic: "Tyrese Gibson's Mayhem." The $1.99 album features three comics, an exclusive song, a 45-minute "making of" video, storyboards, alternate covers, concept art, desktop wallpapers and more.