Evidence points to new MacBook Pros on horizon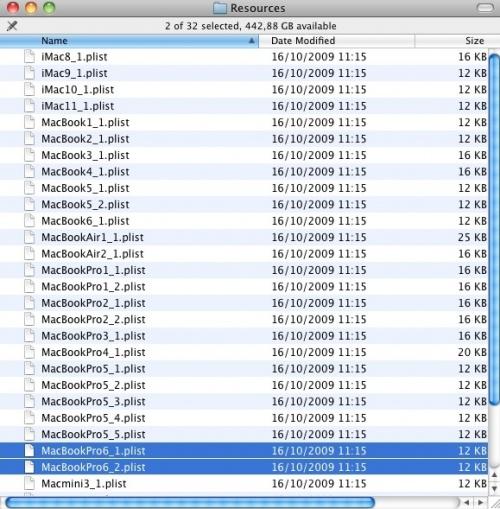 After examining the configuration files included in the latest build of OS X, a new report has discovered references to two new MacBook Pro models.
The 10C531 build of the 10.6.2 update contained the configuration files in question, according to Spanish-language site Applesana.es. The models referenced are the MacBook Pro 6.1 and the MacBook Pro 6.1b. The current crop of MacBook Pros have a 5.(x) designation, spanning 5.1 through 5.5.
The MacBook Pro line was not updated during the latest Apple refresh, when Apple introduced Intel's Core i5 and i7 processors to the newly redesigned iMac line.
The Intel Core i7 mobile processors, formerly code named Clarksfield, reportedly offer better performance with multi-threaded applications and can increase the processor clock speed up to 75 percent to match workloads.
According to the report, all indications point to two new MacBook Pros with Quad Core Mobile processors and ATI series 4500 GPUs.
The MacBook Pro line was last updated at the beginning of June at the Worldwide Developers Conference where Apple announced 17, 15, and 13 inch versions of the Pro. These models all featured Intel Core 2 Duo processors and NVIDIA GeForce 9400M and 9600M GT GPUs.