High-quality unboxing photos of Apple's new iPad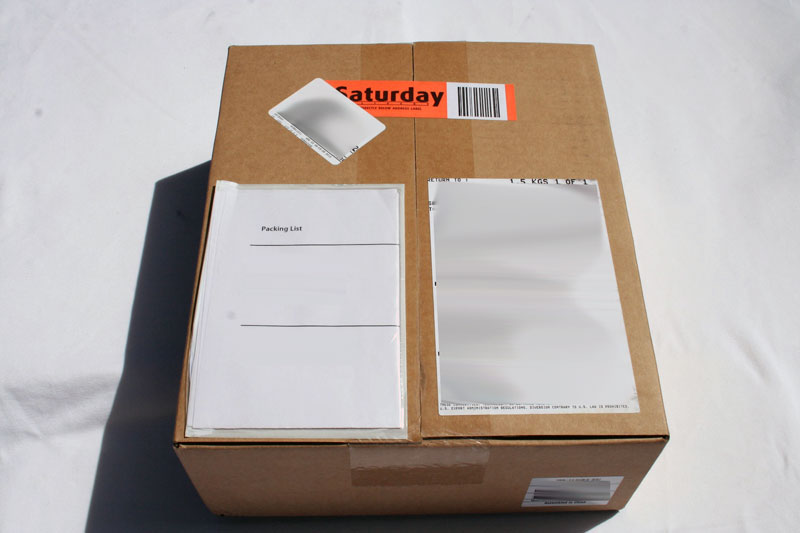 As is expected with any Apple product, the box is simple and elegant. The packaging assures that the iPad is the center attraction — when you pull the lid off, it's all iPad.
Removing the iPad reveals the manual underneath, and lifting that out gives access to the USB cable and wall charger. Setup is quick, easy and simple. The iPad needs to be activated through iTunes, a very fast process that allows you to sync photos, videos, music and existing iPhone/iPod touch applications you might already have on your desktop.
The all aluminum back of the Wi-Fi model looks great (I always preferred that look), but if the first-gen iPhone is any indication, you'll probably want a case for this investment before it gets scratched up. Upon booting the App Store, users are immediately asked if they want to download the iBooks application. It installs quickly over Wi-Fi and works well with a clean interface and very responsive touch controls.
Probably the best thing for a touch typist like myself: compatibility with any Bluetooth keyboard. I could totally see myself getting some work done with this thing, now that I can actually type fast and accurately. The soft keyboard works well enough, but because you can't rest your fingers on the screen, you're forced to sort of hunt and peck. Maybe this will improve over time.
But with a Bluetooth keyboard, you can tab through inputs on a page, use an arrow key to navigate, cut copy and paste with the standard keyboard shortcuts, and highlight text by holding shift. Very helpful. And it works across the system, so I can quickly turn to my keyboard if I want to do something simple like type in my e-mail address on a form.
The orientation lock is also very welcome addition. Laying the device flat on your lap can cause problems, so you'll probably be using this feature a lot. When the screen orientation is locked, an icon is displayed in the top right corner.
Also, when using an external keyboard the iPhone OS autocorrect remains in place, so common typos are still rectified. Stay tuned for a more in-depth first look ahead of our official review in the coming days.