Nintendo unveils next-gen game console with iPad-like controller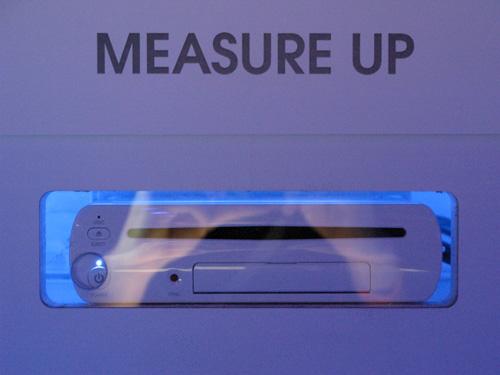 Nintendo on Tuesday revealed its Wii U next-generation game console, which features a 6-inch touchscreen controller that has drawn comparisons to Apple's iPad.
The Tokyo, Japan, gaming giant showed off its Wii U, the first major console release in five years, during a keynote at the Electronic Entertainment Expo in Los Angeles, Electronista reports.
Upon seeing the device, analysts were quick to compare the console's controller, which features a 6.2-inch touchscreen, front camera, gyro sensors and rumble support, to the iPad. Unlike the iPad, though, the Wii U controller comes with the major limitation of needing to stay in range of the console.
During the keynote, Nintendo boss Satoru Iwata denied the connection between the iPad and the Wii U, noting that his company had already begun design work on the system before Apple publicly announced the iPad in January 2010. However, Iwata did acknowledge that the iPad may help the public relate to the Wii U because of its similar concept, according to the report.
Nintendo has yet to set a specific launch date or price for the Wii U, but the device is expected to go on sale in late 2012. The company released its 3DS handheld in March after experiencing delays. Sales of the device dropped off quickly, however, with one report describing 3DS sales as "lackluster at best."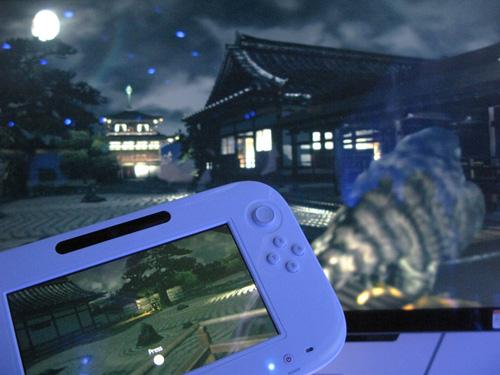 Rival Sony announced Monday plans to release its PlayStation Vita handheld later this year for $250. The PS Vita features a 5-inch touchscreen and front and rear touch pads.
Investors appeared to be disappointed by Tuesday's announcement, as Nintendo stock dropped to a five-year low in Tokyo on Wednesday, as noted by Reuters. The sudden 6.5 percent drop brought the stock to levels not seen since the launch of the original Wii console in 2006.
Analysts voiced concerns Tuesday that Nintendo's new device doesn't do enough to move into the social networking business. For instance, Mitsuo Shimizu, deputy general manager at Cosmo Securities, viewed the stock plunge as "a warning from investors that the company should reconsider its business strategy and move more aggressively into social gaming operations."
Apple has aggressively gone after Sony's and Nintendo's share of the gaming market. The combined revenue from gaming on iOS and Android in the U.S. captured 34 percent of the portable game market in 2010, while Nintendo's share shrunk from 70 percent to 57 percent, according to Flurry Analytics. Mobile gaming makes up just 24 percent of total U.S. video game software revenue, with the lion's share of revenue coming from consoles.
In April, reports emerged that Apple had hired away from Nintendo a PR executive who had helped to launch the Wii console and the DS handheld.