Apple may add customized digital avatars to iOS Game Center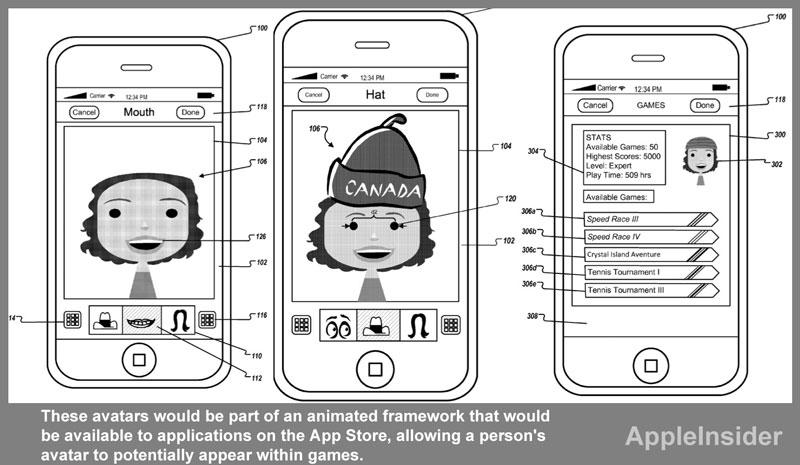 Apple has shown interest in allowing users of its Game Center social network for iOS to create custom, cartoon-style avatars to represent themselves in the digital world.
System-wide avatars have become a common part of gaming in recent years, starting with the popularity of the Nintendo Wii and its customizable "Mii" characters. Following in Nintendo's footsteps, Microsoft added cartoon-style avatars to its Xbox 360 interface, while Sony took an approach more grounded in realism for its PlayStation Home social network.
Since 2010, Apple has offered its own Game Center social networking service on iOS devices. Like Microsoft's Xbox Live or Sony's PlayStation Network, it allows users to earn achievement points as they progress in games and compare those scores with friends. Game Center users can also see what their friends are playing and challenge them to an online match.
While Game Center has online matchmaking and achievements comparable to competing gaming social networks, one common feature Apple does not offer is customized avatars. But a pair of patent applications published by the U.S. Patent and Trademark Office this week suggests that Apple could change that in the future.
In creating a Game Center avatar, users would start with a blank canvas, choosing basic features like hair, a nose, eyes and a mouth to create a character of their liking. After the initial character has been created, accessories like hats or glasses could be added to the character.
These customizable settings would be manipulated with the multi-touch input capabilities of an iPhone, iPad or iPod touch. Various features could be rotate or resized in this manner. To simplify the process, Apple noted it could also include options for manual and automatic avatar creations.
These avatars would be part of an animated framework that would be available to applications on the App Store, allowing a person's avatar to potentially appear within games, much like Miis can appear in Wii games, or Xbox Avatars show up in Kinect games.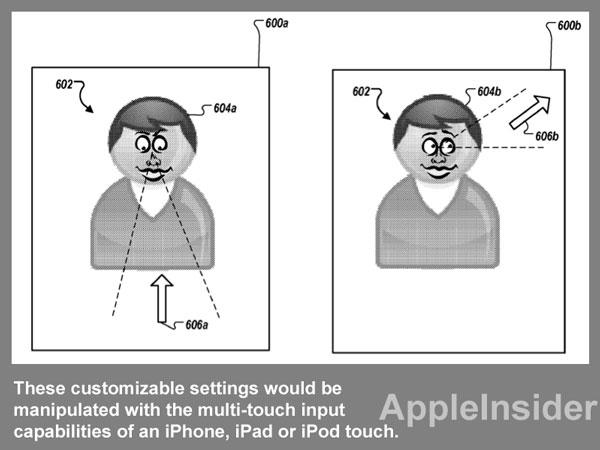 Once created, a custom avatar would be displayed in a user's Game Center profile along with their other shared personal information, including achievements, scores, playing time, and game library. As with other services, the avatar would come to virtually represent the real-life player.
Apple's proposed invention was originally filed in April of this year. It is credited to Marcel Van Os, Thomas Goossens, Laurent Baumann, Michael Dale Lampell, and Alexandre Carlhian.