Users report file syncing issues with Apple's iCloud & iOS 5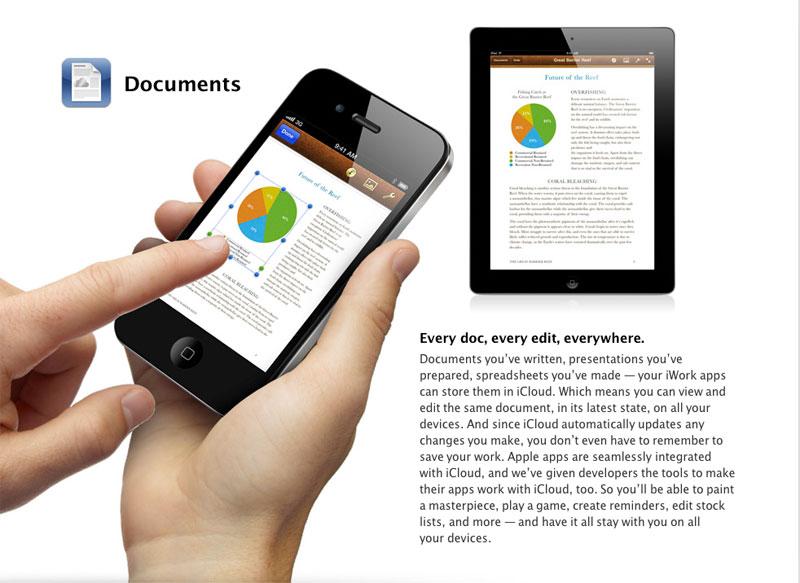 The Documents & Data syncing feature of Apple's new iCloud service has proven problematic for some users, who say that their files were unexpectedly deleted.
Some readers have reached out to AppleInsider to share their issues experienced with the newly launched iCloud and iOS 5. In addition, users have turned to Apple's official Support Communities website (1, 2) in an effort to address the problems.
"I think Apple is having some teething issues with iCloud and syncing," one reader wrote in an e-mail. "Documents created on one device, be it in Pages or Keynote, are there for awhile, and then when you go back, you can literally see iCloud delete them in front of you."
They said they haven't determined exactly what causes the documents to disappear, but noted that their iCloud account was migrated over from Apple's previous MobileMe service.
Attempts to fix included turning off iCloud, rebooting devices and re-signing in, but the problems have persisted randomly.
Another person experiencing similar issues wrote in to say that they have also had no luck in addressing syncing issues with iOS 5 and iCloud. They said they have tried to restore their iOS device, and also attempted to disable syncing for certain types of data, but none of those attempts work.
This person said the device will stall on the last step of syncing, simply displaying a message that says something along the lines of "waiting for items to copy" or "waiting for changes to be applied."
While the launch of iCloud last week was generally well received, it has not been without issues. In addition to the syncing struggles, some users have encountered problems in the transition from MobileMe, mostly related to the inability to merge multiple Apple IDs into one account.
iCloud is a free service available to all users of iOS 5 for the iPhone, iPad and iPod touch, as well as Mac users running OS X 10.7 Lion, the latest operating system. iCloud backs up personal data, including documents, contacts, calendars and e-mails, to Apple's remote servers in the cloud, and syncs that data across all of a user's devices.