Amazon earnings miss Street estimates, Kindle sales nearly triple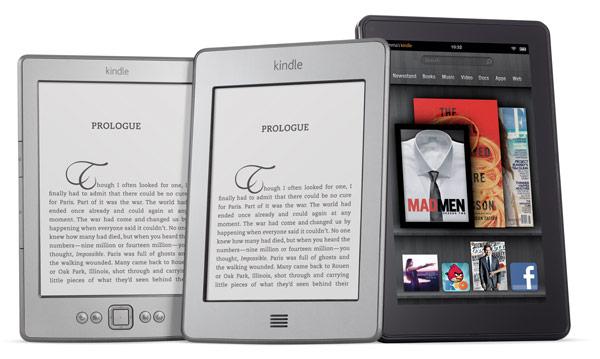 Amazon misses Wall Street expectations with a 57 percent decline in net income despite tripling Kindle sales during the holiday season.
In its fourth quarter 2011 earnings call on Tuesday, Amazon posted middling gains with $177 million in net income on steady EGM (Electronics and General Merchandise) sales and a $4.5 billion growth in overall revenue.
Net sales were up from the year ago quarter, which represents a $4.5 billion bump, however overall expenses offset the gain with a $4.7 billion rise.
The Kindle Fire maker did not disclose how many e-reader and tablet units it sold during the last quarter, though it did note that the Kindle line of products was up 177 percent from the same period a year ago. Today's results are in line with Amazon's December press release that claimed the company's new Kindle Fire tablet had sold "millions of units."
Amazon is not primarily a hardware manufacturer, and is selling its Kindle product line to move content through its ubiquitous online store.
According to analyst estimates, the company is losing anywhere from $5 to $10 on each Fire it sells, though Business Insider sees this as a part of the plan.
While the online retail monolith hasn't come close to matching Apple's success with the iPad, at least one analyst notes that Amazon is dominating the low-end tablet market with an estimated 6 million Kindle Fire sales.
"We are grateful to the millions of customers who purchased the Kindle Fire and Kindle e-reader devices this holiday season, making Kindle our bestselling product across both the U.S. and Europe," said Amazon CEO Jeff Bezos in a press release. "Our millions of third-party sellers had a tremendous holiday season with 65% unit growth and now represent 36% of total units sold."