Google threatening Android app makers who use alternative payment services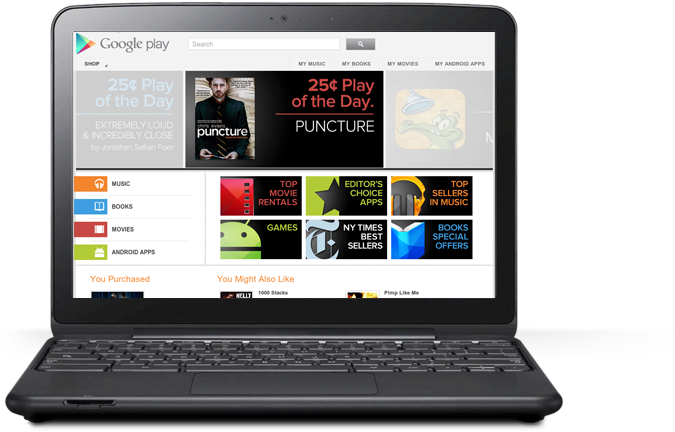 A new report claims Google has been threatening developers that it will remove from its Google Play app market Android apps that eschew its Google Wallet payment service in favor of third-party options.
Developers, executives and investors in the mobile gaming and payment sectors have indicated to Reuters that Google has warned that accepting in-app payments from services like PayPal, Zong and Boku violates its terms of use.
"[Google] told people that if they used other payment services they would be breaking the terms of use," Si Shen, founder and chief executive of Android social gaming network Papaya, told the publication. "Whether it's right or wrong, we have to follow the rules."
The Android Market Developer Distribution Agreement states: "All fees received by Developers for Products distributed via the Market must be processed by the Market's Payment Processor." A payment processor is defined as "any party authorized by Google to provide payment processing services that enable Developers with optional Payment Accounts to charge Device users for Products distributed via the Market."
Though the policy has been described by some as an effort to simplify the consumer payment experience, others view it as an unfair advantage for Google's in-house service, especially since Google Wallet takes a higher cut than some of its competitors. Google's share usually amounts to 30 percent, the same as Apple's take for the App Store.
The enforcement of Google Wallet as the exclusive Android payment solution is the latest in a series of decisions that have tightened restrictions for the mobile operating system, a marked difference from the platform's early days when it was less regulated. Some have taken the new strictures to be a concession by Google that Apple's more closed ecosystem is the better alternative. The Mountain View, Calif., company's recent efforts to rebrand its Android Market under an umbrella Google Play storefront that includes its digital music and book stores has drawn comparisons to Apple's iTunes branding.
Apple itself faced criticism last year for a policy banning links to out-of-app purchases. The company insisted that it was only fair that it earn its 30 percent share if it brought new subscribers to an app.
"On Android it used to be laissez faire - you could use any payment provider you liked," said Todd Hooper, chief executive of Zipline Games. "It's probably naive of developers to think they could keep choosing different payment providers."
Developer Bionic Panda Games' Charles Hudson said Apple's App Store has seen higher conversion rates because the company locked app makers into its own payment system from the start. "Every single developer is using the Apple payment system," he said. "Google sees the benefits that provides for the Apple platform and wants to create a similar system."
The Google Wallet service was not available when Bionic Panda began selling on the Android Market a year ago, but the company did switch to it last spring.
Google has struggled in creating as profitable an app ecosystem as Apple's App Store. Android platform manager Eric Chu said early last year that Google was "not happy" with the number of paid apps being download on its platform. According to one analysis late last year, the Android Market had brought in just 7 percent of the gross revenue of the App Store. A separate study found that iOS apps make 300 percent more revenue than their Android counterparts.
The search giant announced late last month that its app market had reached 450,000 apps, even as daily Android device activations have reached 850,000 handsets a day.
Apple announced in January that it had paid $4 billion to App Store developers since the digital storefront opened. The company recently touted the creation of 210,000 "iOS app economy jobs" as a result of the App Store. Apple also celebrated its 25 billionth application download on the App Store earlier this month, awarding a $10,000 iTunes gift card to a customer in Qingdao, China whose "Where's My Water?" download marked the milestone.