Apple pushes out Java security update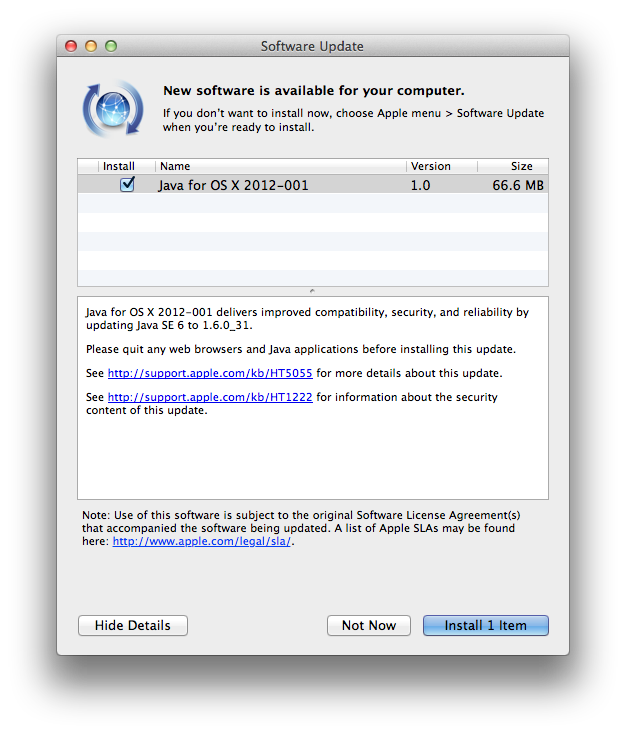 AppleInsider is supported by its audience and may earn commission as an Amazon Associate and affiliate partner on qualifying purchases. These affiliate partnerships do not influence our editorial content.
Apple has released a security update to plug a number of holes that allowed malicious software to run on a user's Mac outside of the Java sandbox.
The Tuesday update for OS X Lion and Mac OS X 10.6 is said to fix "multiple vulnerabilities in Java 1.6.0_29" that could allow a piece of code to be run just by visiting an offending webpage.
Description: Multiple vulnerabilities exist in Java 1.6.0_29, the most serious of which may allow an untrusted Java applet to execute arbitrary code outside the Java sandbox. Visiting a web page containing a maliciously crafted untrusted Java applet may lead to arbitrary code execution with the privileges of the current user. These issues are addressed by updating to Java version 1.6.0_31. Further information is available via the Java website at http://www.oracle.com/technetwork/java/javase/releasenotes-136954.html