Apple's Austin campus gains approval with new salary requirements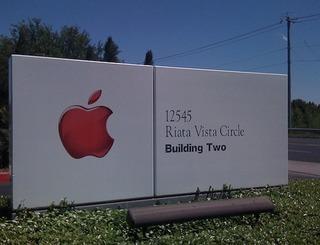 AppleInsider may earn an affiliate commission on purchases made through links on our site.
The addition of minimum salary requirements was enough to sway members of Texas's Travis County Commission to approve Apple's new Austin campus, along with $5.4 million in tax rebates.
The project was given final approval by the commission on Tuesday in a 4-1 vote, according to the Statesman. A new provision was added to the deal last week, requiring an average salary of $35,000 for the bottom 10 percent of Apple-employed workers, and a minimum of $11 per hour for contractors.
The deal was characterized as "in peril" just last week, as the Travis County Commissioners Court remained undecided on its own incentives tied to the project. Previously, the Austin City Council had approved its own $8.6 million grant, while the state will pitch in $21 million in incentives from the Texas Enterprise Fund.
Apple's plans call for a campus to be built in North Austin, where 3,665 new jobs will be created by 2025. The discounts offered by the three different government agencies require Apple to build an 800,000-square-foot office for $226 million.
Local officials initially chose to be aggressive in courting Apple and offering incentives because the company was looking at other potential locations for the facility. It was said that Phoenix, Ariz., was another city Apple was considering.
Apple's facilities in Austin, Texas, via WebProNews.
Apple's plans call for the facility to be built on 38 acres of land in Austin with at least a million square feet of office space. The facility will function as Apple's new "Americas Operations Center."
An analysis conducted by Travis County has projected that Apple's project will generate $15 million in benefits for the county over the 15-year term of the contract.