Apple rumored to have purchased Italian music editing startup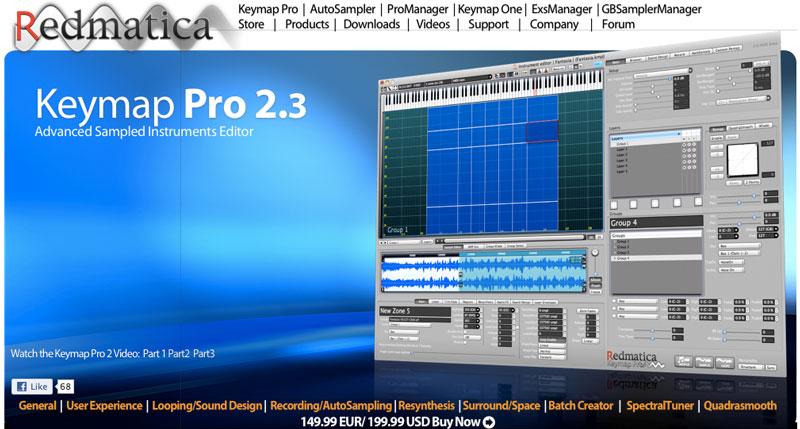 New evidence suggests Apple has purchased Redmatica, a startup company from Italy that makes music editing software.
The source of the information a report issued on Wednesday by Italian blog Fanpage (via TechCrunch). Evidence of the purchase came from Italian antitrust regulator AGCOM, which revealed in a bulletin published this week that Apple intends to acquire the company through a transfer of assets.
The small company builds a number of music editing applications, including Keymap Pro, AutoSampler, ProManager, and GBSamplerManager. Redmatica is based in Correggio, a small town of less than 25,000 people located in the Emilia-Romagna region of Italy. As of Wednesday afternoon, its website is still online, but makes no mention of any deal with Apple.
Redmatica's sampling software allows musicians to connect with EXS24, Kontakt 3 and 4, Structure and Reason samplers, along with Apple's own GarageBand application for the iPad. All of its products are written for Apple's Mac OS X operating system.
If Apple did in fact purchase Redmatica, the company's software developers could fit in with Apple's own Logic Pro team, which creates professional-quality software for musicians and producers. The rumored Redmatica acquisition could also bolster the consumer-oriented GarageBand music creation and editing applications for both Mac and iOS.
Redmatica's revenues were said to be less than €100,000 per year, with income of just €26,000, meaning a potential buyout from Apple was not likely a costly purchase for the Cupertino, Calif., company.
Apple Chief Executive Tim Cook was asked this week about acquisitions by his company, which currently has more than $100 billion in stockpiled cash. In an interview at the D10 conference, Cook said he'd rather not publicly disclose when Apple makes strategic purchases.
"We buy companies," Cook told journalists Walt Mossberg and Kara Swisher. "We don't like to make it public. It depends on the amount. If I don't have to, I won't."