MacBook Pro Retina display teardown shows off 'engineering marvel'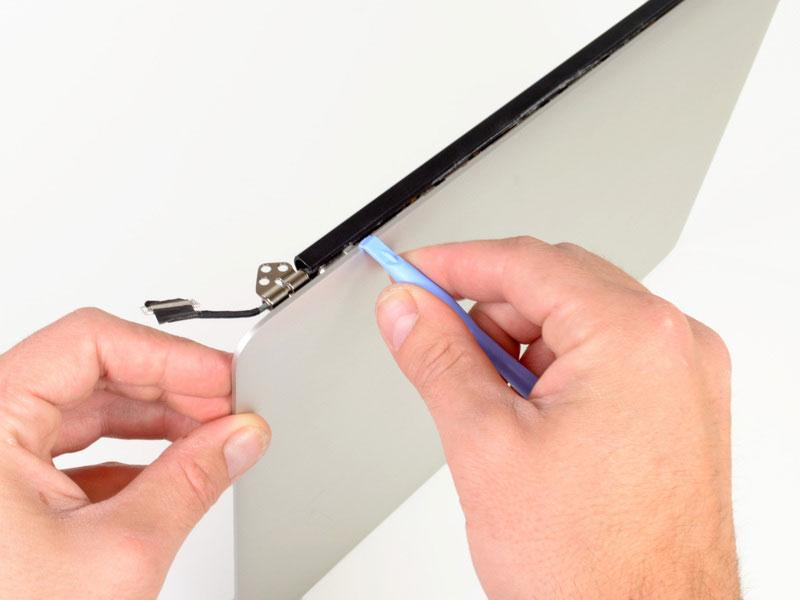 AppleInsider may earn an affiliate commission on purchases made through links on our site.
A disassembly of the new MacBook Pro's Retina display has revealed Apple's impressive design for the high-resolution screen, featuring a glass-free front that allows the screen to be thinner than its predecessor.
The 15-inch Retina display on the new MacBook Pro was carefully taken apart by repair company iFixit, which declared the screen an "engineering marvel." In a unique change, the LCD screen is essentially the entire display assembly.
"Rather than sandwich an LCD panel between a back case and a piece of glass in front, Apple used the aluminum case itself as the frame for the LCD panel and used the LCD as the front glass," the solutions provider explained.
In this approach, Apple was able to pack in five times as many pixels into the new Retina display, all while making the screen a fraction of a millimeter thicker. Apple has also said the new screen reduces glare by 75 percent by removing the front glass.
As it did in its teardown of the full Retina display MacBook Pro computer, iFixit lamented that the Retina display itself is not suitable for repair by third-party companies such as itself.
"If anything in the display assembly breaks, you'll need to replace the whole thing," they said. "It will be more expensive than just replacing the LCD inside a regular MacBook Pro, but it will also make the choice (of whether to replace just LCD or entire display assembly) very easy."
The teardown also found that display hinges inside the MacBook Pro Retina display have cables routed through them, without any way of removing the cables. In previous MacBook Pro models, the cables were routed underneath cable retainers.
The new 720p high-definition FaceTime camera was also found to connect to the MacBook Pro with a Vimicro VC0358 USB camera interface integrated circuit. And a strip of 48 LED backlights at the bottom of the display illuminate the screen.
The teardown also discovered a laser-engraved internal use code etched onto the bottom of the screen for Apple's internal use.