Apple reportedly playing waiting game with mobile-payment initiative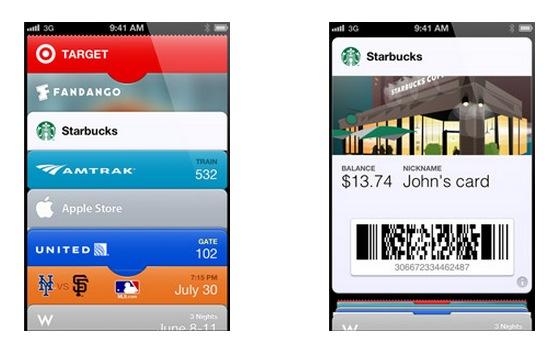 AppleInsider is supported by its audience and may earn commission as an Amazon Associate and affiliate partner on qualifying purchases. These affiliate partnerships do not influence our editorial content.
As a growing number of handset makers incorporate mobile payment systems in their smartphones a new report details why Apple has been seemingly reticent to enter the market and says that company executives have chosen the "go-slow" approach instead of rushing headlong into the sector.
A report from The Wall Street Journal explains that Apple is deliberately holding back in the mobile payment arena as a result of "deep discussions" last year.
At WWDC in June Apple announced the new Passport app which is seen as the iPhone maker's foray into the world of mobile payments and will be included in iOS 6 later this year. The system is far removed from offerings like Google Wallet's near-field communications solution and Microsoft's upcoming system that stores credit card and "other mobile-payment" information that can be accessed directly by a merchant.
While competitors are jumping head-first into mobile payments, Apple looks to be merely testing the waters with Passbook, an app that only stores digital versions of loyalty cards, boarding passes, tickets and the like. The app doesn't have credit-card information storage, nor is the next-generation iPhone expected to sport NFC but that is apparently the point.
Apple senior vice president of worldwide marketing Phil Schiller said that other digital-wallet services are "all fighting over their piece of the pie, and we aren't doing that."
Apple's upcoming Passbook app will be included in iOS 6. | Source: Apple
Piper Jaffray analyst Gene Munster contends that Apple is strategically waiting until the market is no longer nascent and can learn from the competition's mistakes. "Apple is always a comfortable number two," Munster said. "They let their competitors do their market research for them."
Apple is actively studying its options, however, and sources close to the matter said iPhone software chief Scott Forstall was interested in the idea of a comprehensive "wallet app" as early as last year. Forstall reportedly put a team together to work out the feasibility of offering direct payment functionality but the idea was scrapped on account of its complexity and the possibility that the company would in some ways need to become a bank.
Instead of a full-fledged "wallet app" engineers decided on the Passbook software which could allow the company to be cut-in on each payment made through the service, a well-worn strategy already implemented in iTunes. This idea too was pared down during an executive review of the overall system in 2012, said a source briefed on the meeting.
Chief Financial Officer Peter Oppenheimer reportedly had concerns about information security while Schiller was worried that poor customer service from merchants might reflect badly on Apple. Thus the ultimate app agreed upon was limited to inessential financial assets.
The story isn't over for Apple's "wallet app," however, as it is unlikely the company can ignore the mobile-payment market for long. According to research firm Gartner, the sector is expected to grow from $172 billion worldwide in 2012 to over $600 billion by 2016.