Portuguese consumer group to sue Apple over AppleCare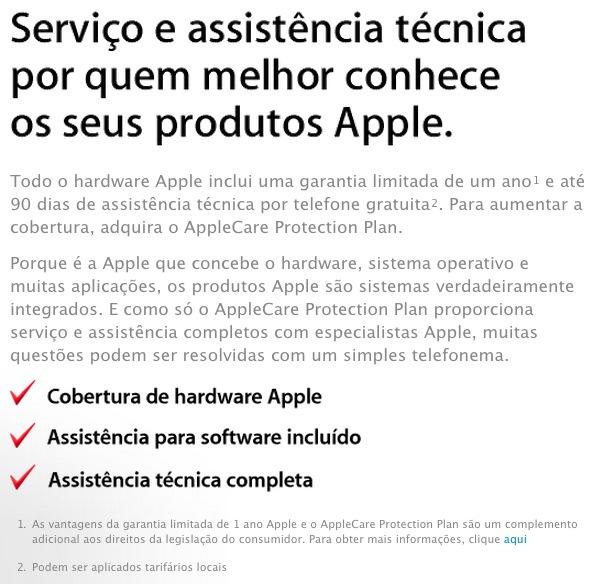 The Portuguese Association for Consumer Protection (DECO) announced intentions to move forward with a lawsuit against Apple over information provided on the company's website which allegedly misleads buyers into purchasing the add-on AppleCare Protection Plan.
In a statement issued early Wednesday, first reported by Portuguese language Apple blog iPhoneTuga, the non-profit DECO claimed the potential suit comes after "several attempts" to correct allegedly deceptive wording on the iPhone maker's website pertaining to the for-pay AppleCare Protection Plan.
The grievance is similar to a separate set of circumstances in Italy where Apple was fined some $1.2 million for "unfair consumer practices." In that case the Italian Antitrust Authority claimed Apple did not provide "clear information to customers on product assistance," or more specifically did not inform consumers of the gratis two-year warranty that comes with every product. While the standard Apple warranty is limited to one year, local regulations in that region require manufacturers to furnish two years of free service.
Apple's Portuguese AppleCare web page. | Source: Apple
DECO notes that Portuguese law is similar to Italy's as product defects are covered for a mandatory two years, a regulation Apple must follow if it seeks to sell products in the country. While the two countries' laws reach an identical goal in practice, the implementation is slightly different in the case of Portugal and is likely the issue's root cause.
Portuguese law presumes that a defect found within two years after a product is purchased was also present at time of delivery. This is counter to Apple's reportedly misleading claim that its warranty only applies to defects found at the time of delivery, a statement which seemingly suggests coverage does not extend beyond that point. In reality the product is protected for the required period and customers can choose to purchase AppleCare for an additional fee. The organization feels that this fact is not presented to consumers in a clear manner, falsely inflating the importance of the extended warranty.
A rough translation of the statement issued by DECO's Secretary General Jorge Morgado:
"The Portuguese and EU law gives a two-year guarantee for portables [and laptops], but Apple does not recognize this reality. After several attempts to enforce these rights, without success, we decided to proceed with legal action. We will require the court to restore legality because we have no doubt that the rights of consumers are being trampled."
It is unclear what damages if any DECO is seeking though a lawsuit is the group's only recourse as it is not a government body and thus cannot levy fines. Apple has not commented on the matter.