Apple CEO Tim Cook's 2012 salary drops 99% without stock awards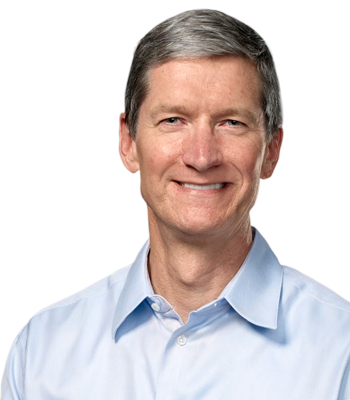 Tim Cook's total compensation for being CEO of Apple in 2012 will be $4.17 million — a number down 99 percent from 2011 because of a lack of stock awards.
Cook's pay was revealed in a regulatory filing by Apple, first highlighted on Thursday by Bloomberg. The annual payment includes $1.36 million in base salary and $2.8 million in incentive plan compensation.
Last year, Cook was awarded $378 million, making him the highest-paid CEO in the U.S. But Cook won't see most of that money unless he stays at Apple for a decade, as a majority of it — $376.2 — stems from a one-time stock award.
Without the stock award, Cook's salary, perks and bonuses for the 12-month span of 2011 amounted to $1.8 million. His annual salary last year was $900,000.
This year, Cook oversaw the launch of the iPhone 5, the most successful product debut in Apple's history in terms of sales. Other major products introduced in 2012 include both the third- and fourth-generation iPad, the iPad mini, a revamped iPod lineup, and new Macs.
Apple Chief Financial Officer Peter Oppenheimer earned a total of $68.6 million in 2012, an increase driven mostly by $66.2 million in stock awards. Last year, he earned $1.42 million.