Apple again blocks latest version of Java through OS X anti-malware system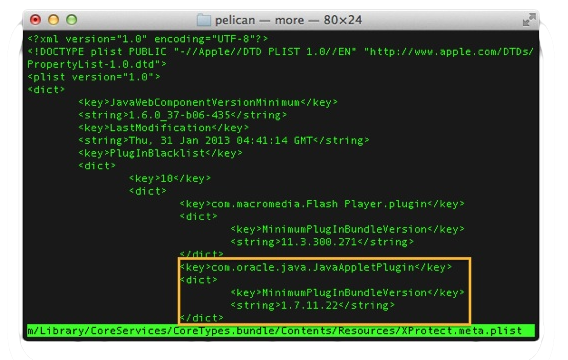 The recently released Java 7 Update 11 has been blocked by Apple through its XProtect anti-malware feature in OS X.
Oracle issued the latest update to Java earlier this month to fix a serious zero-day security flaw. The threat was so serious that the U.S. Department of Homeland Security had recommended that all Java 7 users disable or uninstall the software until a patch was issued.
Because Oracle has yet to issue a newer version of Java that addresses any outstanding issues, Mac users are prevented from running Java on their system.
Over the last few years, Apple has moved to gradually remove Java from OS X. The Mac maker dropped the Java runtime from the default installation for OS X 10.7 Lion when the operating system update launched in 2010. Java vulnerabilities have been a common exploit used by malicious hackers looking to exploit the OS X platform.
Most notably, the "Flashback" trojan that spread last year was said to have infected as many as 600,000 Macs worldwide at its peak. Apple addressed the issue by releasing a removal tool specifically tailored for the malware, and also disabled the Java runtime in its Safari web browser starting with version 5.1.7.