Myo brings a new twist on gesture control for Macs, PCs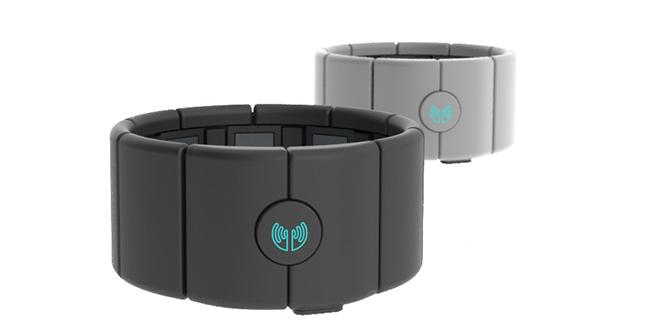 Thalmic Labs on Monday announced the availability of a new peripheral called MYO, an armband that allows users to control a Mac, PC, or other device with gestures.
The Myo (via MacRumors) fits around a user's arm just below the elbow. Users have access to a range of controls, allowing them to navigate pages by swiping in the air with two fingers, stop tracks in iTunes by clenching a fist, control first person shooters by mimicking a gun, and more.
Myo's range of gesture controls stems from the device's monitoring of the electrical signals passing through the arm muscles of its wearer. Different arm and hand motions require different muscle movements, and the device's sensors pick up on the different electrical activity, translating it into digital commands.
The device's developers claim that it will work out of the box with Mac and Windows machines. APIs for iOS and Android devices are also said to be in the works.
The Myo is available for pre-order now. Units cost $149 each, and Thalmic Labs says they're in limited supply. Pre-orders are expected to ship in late 2013.