Cross-platform messaging app WhatsApp now bigger than Twitter, still touts 'no ads' mantra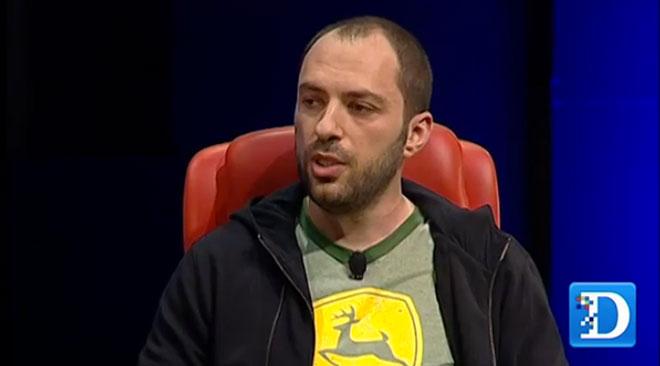 In an interview at the D: Dive Into Mobile on Tuesday, WhatsApp CEO Jan Koum said his company's platform is now bigger that ubiquitous microblogging service Twitter and now handles some 20 billion messages per day.
While Koum wouldn't give specific metrics, as WhatsApp concentrates more on relative success than hard numbers, he did say that the firm's engagement currently exceeds that of Twitter's 200 million active monthly users, reports AllThingsD.
The executive did offer data on daily messaging, however, saying that http://appleinsider.com/l/?link=https://itunes.apple.com/us/app/whatsapp-messenger/id310633997?mt=8WhatsApp sees 20 billion messages per day. Koum noted that the statistics had to be broken down into incoming and outgoing messages, as users can send the same message to five different people in a group chat session. Overall, the service sees about 8 billion incoming and 12 billion outgoing messages per day.
Being installed on millions of smartphones, and available on all major platforms like iOS, Android and Windows Phone, WhatsApp has a huge opportunity to take advantage of its user base by implementing ads. But Koum said that will never happen.
"We do have a manifesto opposing advertising," Koum said. "We're proud of that. Who likes advertising? We're so bombarded with ads so much in our daily lives and we felt that smartphones aren't the place for that. Our phones are so intimately connected to us, to our lives. Putting advertising on a device like that is a bad idea. You don't want to be interrupted by ads when you're chatting with your loved ones."
Earlier in the talk, he gave examples of usage scenarios. Some may leverage the platform to stay connected to loved ones across the globe, while others use group chat to set up pick-up basketball games. As Koum said, WhatsApp is a modern-day communications tool, which is made more effective given its cross-platform capabilities.
http://appleinsider.com/l/?link=https://itunes.apple.com/us/app/whatsapp-messenger/id310633997?mt=8

For the foreseeable future, WhatsApp intends to stay ad free and will rely on the existing annual fee structure of about $1 per year. Currently, the iOS app is the only version not to have recurring fees, with users paying a $0.99 one-time fee for lifetime access. That is soon to change, however, as the company announced in March the iOS version will become subscription-based by the end of 2013. Existing users will be grandfathered into the new pay structure.
"Our monetization strategy is simple," Koum said. "One dollar a year. If we did something besides that, it would just get in the way. […] We want a great product and great user experience."