Apple's iTunes Store ahead of 10th anniversary, store hits record $4B in revenues for Q2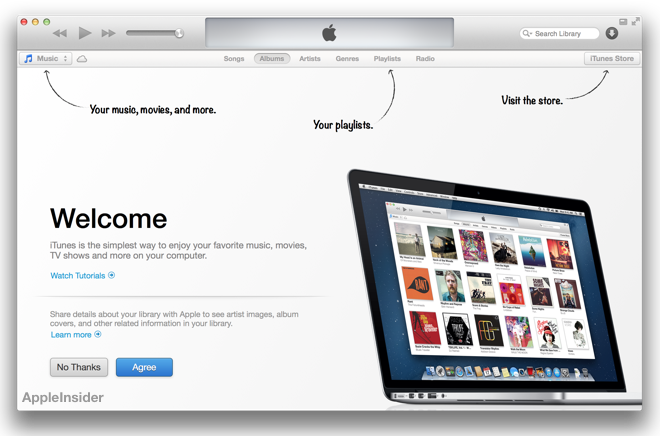 With the 10th anniversary of the iTunes Music Store coming up this Sunday, Apple on Tuesday reported its digital storefront, which now includes music, video, apps, and e-books, hit record-breaking revenues of over $4.1 billion for the second quarter of 2013.
The huge number contributed to the total $9 billion that iTunes has managed to accumulate over the past, and includes software and services like the iOS App Store.
iTunes media sales reached $2.4 billion, up 28 percent year-over-year, while combined app and service sales bumped the figure up to $4.1 billion, up 30 percent from the year ago period.
According to Apple CFO Peter Oppenheimer, research showed purchases from the iOS App Store accounted for 74 percent of app sales over all platforms, including Google Play for Android. The executive put that number into perspective, and said 800 apps are downloaded every second, which translates to nearly 70 million downloads a day.
The app store now reaches 90 percent of the world's population, Oppenheimer said, and is available in 155 countries. There are now over 850,000 iOS apps in the store, 350,000 of which are tailored for iPad.
As of the second fiscal quarter of 2013, iTunes now offers 35 million songs in 119 countries, 60,000 movies in 109 countries and 1.7 million iBook titles.
Apple also said that payouts to app developers has reached $9 billion since the App Store initiative launched in 2008, and the company is currently meting out some $1 billion per quarter to app makers.