Apple's Ive played 'key' role in developing upcoming iOS 7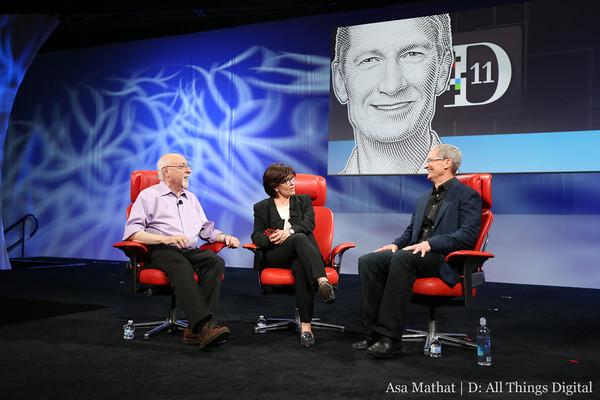 During his interview at the D11 conference, Apple CEO Tim Cook noted that the company's Senior Vice President of Industrial Design Jonathan Ive was key in creating the next generation operating system set to be unveiled at WWDC in June.
Walt Mossberg of AllThingsD's asked Cook about Ive's involvement in Apple's forthcoming iOS 7, set for reveal at the company's Worldwide Developers Conference next month.
"Yes. Jony is really key," Cook said.
He went on to say describe the management shake up that occurred last fall which ultimately led to the axing of then iOS chief Scott Forstall.
"What we did last fall was change things up, to really ramp up our innovation," Cook said. "The key in the post-PC era for having a great product is incredible hardware, incredible software, and incredible services, and to combine them so you can't tell what's what. The magic is at the intersection."
When probed on Forstall's departure, Cook had nothing to say, instead deflecting the question to focus on the progress being made in iOS and OS X.
"We recognized that Jony had contributed significantly to the look and feel of Apple for many, many years and could do that for software as well, and I think it's absolutely incredible," Cook said of Ive.
As for the general state of affairs in Apple's two flagship operating systems, Cook appears pleased with the results.
"Now it's seven months later, and I think it's been an incredible change," he said. "Craig [Federighi] is running iOS and OS X, which has been fantastic."
Federighi took his post as part of the change last fall.
Cook said "the future of iOS and OS X" will rollout at WWDC 2013 in June.