Rumor: Apple to double 'iPhone 5S' Retina resolution to 1.5M pixels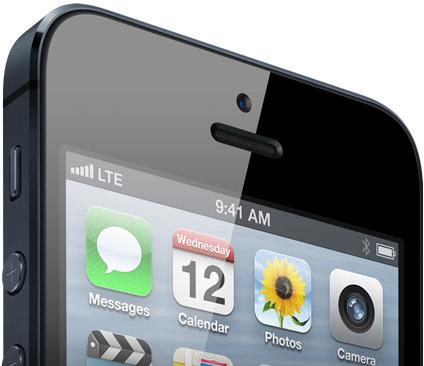 A new report claims Apple is planning to increase the resolution of a future iPhone model to 1.5 million pixels — double that of the pixel count on the current iPhone 5.
The details come from a report by Chinese-language Weiphone (via Unwired View), which claims that the next-generation Retina display will be featured on Apple's next-generation handset, whether it be known as the "iPhone 5S" or "iPhone 6." The report claimed that the next iPhone will continue to have the same 4-inch display as the iPhone 5.
In addition, the report claimed that the iPhone 5 will have an even thinner bezel than its current design, suggesting Apple will borrow design elements from its popular iPad mini. Finally, it was claimed that Apple's next iPhone will begin shipping in September.
The current iPhone 5 has a pixel count of nearly 730,000 thanks to its screen resolution of 1,136 by 640 pixels. That works out to 326 pixels per inch on the 4-inch display.
Apple introduced the "Retina display" branding for its screens with the launch of the iPhone 4 in 2010. That handset featured a 3.5-inch display with a resolution of 960 by 640 pixels, double that of its predecessors.
At the time, Apple's Retina display was a market leading feature for the iPhone. But since then, devices like the HTC One, with a 468-pixel-per-inch display, have hit the market.
The HTC One crams a 1080p-resolution screen, the equivalent of a full-fledged high-resolution television, into a 4.7-inch space. That's more than 2 million pixels, putting it at a density substantially higher than Apple's iPhone 5.