Apple's redesigned AirPort Extreme and Time Capsule models debut with 802.11ac support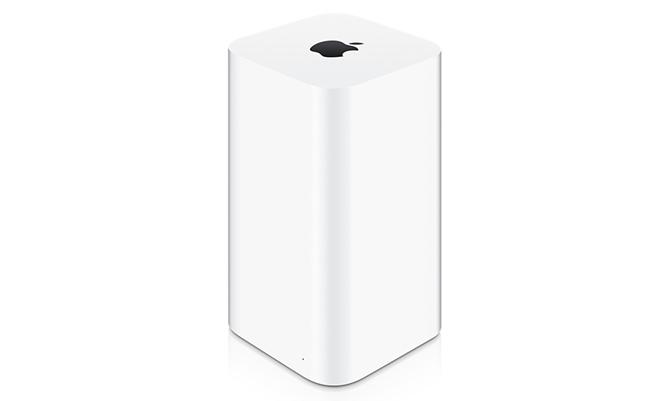 Apple on Monday announced immediate availability of its next-generation AirPort Extreme and AirPort Time Capsule models, each of which feature an all-new "mini tower" design and support for fast 802.11ac wireless.
The base AirPort Extreme features a beamforming array antenna coupled to a fast 802.11ac radio tranceiver, which grants up to three times the speed of current Wi-Fi- protocols as well as stronger signals.
As with previous AirPort models, the newest design allows for dual-band support across the 2.4GHz and 5GHz bandwidths. Added to the latest iteration, however, holds a total of six antennas, three for 2.4GHz and three for 5GHz, which grant greater parity and thus a cleaner signal. In addition, the antenna array is located on the top of the unit, which Apple claims helps the AirPort users connect from farther distances.
Apple's Time Capsule models take an AirPort Extreme and add on either a 2TB or 3TB hard drive for easy wireless backups and remote storage. Working with OS X Time Machine, the units seamlessly interface and provide persistent backups behind the scenes without user interaction.
On the back of all three AirPorts are a number of connection options, including three Gigabit ethernet LAN ports, one USB port for connecting printers or external hard drives, one Gigabit ethernet WAN input, and a power socket.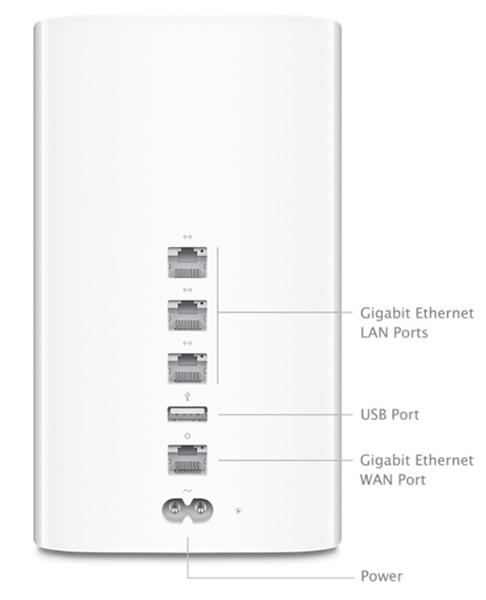 The three new routers will be able to connect with Apple's current Mac lineup, as well as the all new MacBook Air, which feature 802.11ac technology built in. So far, the computer is Apple's only machine that uses the protocol.
Apple's Online Store has the new AirPorts available for purchase, with the Extreme coming in at $199, while the 2TB and 3TB Time Capsules are priced at $299 and $399, respectively. Currently, ship times are showing 1 to 3 business days, with in-store pickup available from June 12.