Reportedly leaked Bluetooth roadmap hints at future iPhone, 'iWatch' features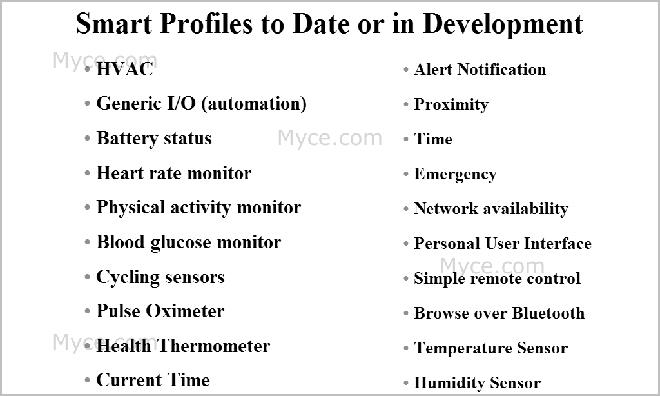 AppleInsider is supported by its audience and may earn commission as an Amazon Associate and affiliate partner on qualifying purchases. These affiliate partnerships do not influence our editorial content.
A roadmap reportedly leaked from the Bluetooth Special Interest Group (SIG) reveals what features the next three iterations of the wireless protocol have in store, including support for biometrics, indoor GPS, and IPv6.
The supposedly leaked roadmap from Bluetooth SIG, of which Apple is a member, details Budapest, CSA5 and Shanghai, the upcoming generations of the protocol set to roll out over the next three years, reports MYCE.
According to the publication, the confidential document shows that Bluetooth LE, or Bluetooth Low Energy, will be a major focus as consumers want extended battery life from devices that are ever decreasing in size.
Of the major features planned for debut, most interesting is an indoor positioning function that could go well with Apple's recent acquisition of WiFiSLAM, a small firm which created "indoor GPS" technology based on the Wi-Fi standard. The Bluetooth iteration, expected to be ready in a 2014 build, is based on an enhanced packet structure that allows for direction finding, asset tracking and "public indoor positioning."
In addition, work is being done to implement IPv6 into Bluetooth LE, which could feasibly bring a so-called "internet of things" to life. By assigning every Bluetooth-enabled device a unique identifier, or IP address, real-world objects can be located and accessed via the Internet. In order to function, generic gateways are needed to provide a bridge from device to an IP address. This is yet another issue Bluetooth SIG is working on, though no information was given as to when the technology will be ready.
Alongside the above features, future Bluetooth versions will bring faster connections, consume less power, extend range, and increase privacy.
As applied to current Apple products, the enhancements would be a welcome addition to devices like the iPhone and iPad. More intriguing, however, may be the methods in which the buffed LE protocol can be adapted for the much-rumored "iWatch." For example, the biometric profiles being built out in upcoming Bluetooth versions are in line with a prediction from KGI Securities analyst Ming-Chi Kuo, who said the iWatch would focus on such features. He also noted that the device will most likely have a "secure user identification mechanism," an asset that can be enhanced with built-in IPv6 support.