Canary motion detector uses iPhone for affordable home security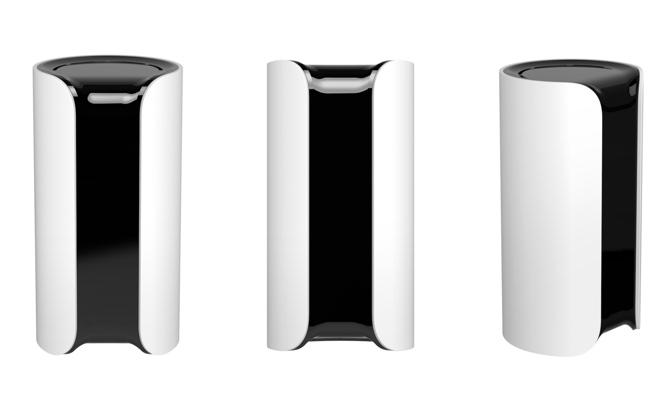 AppleInsider is supported by its audience and may earn commission as an Amazon Associate and affiliate partner on qualifying purchases. These affiliate partnerships do not influence our editorial content.
New York startup Canary aims to bring affordable and easy to use home security to iPad and iPhone users in a single canister-like device, which delivers 720p streaming video, motion detection, push notifications, and more.
Canary Chief Executive Adam Sager told AppleInsider that his experience with the military and corporate security industry led him to create an intelligent home security system anyone with an iPhone can set up and use.
Borrowing from Apple's design cues and mentality, the $199 Canary packs in several sensors meant to give users plenty of information about their apartment or home when they're away. With a 720p HD camera, wide angle lens and Wi-Fi connectivity, users can watch live video of their house streamed to their iPad or iPhone. Other sensors, such as a 3-axis accelerometer, microphones and humidity and temperature sensors are also used to alert the home owner of any unusual activity.
Much like the Nest thermostat created by "father of the iPod" Tony Fadell, Canary learns the daily routine of the house and adjust its alerts accordingly. For instance, if a family owns a cat or dog, Canary can begin to determine what constitutes normal movement and will send fewer false alarms.
Controlling the hardware is a free iOS app, which can be used to remotely sound an alarm or check a live feed if Canary determines suspicious activity. Should there be an emergency in the house, such as a fire or burglary, the Canary app will send a push notification and guide owners to contact the proper authorities.
Further borrowing from Apple's ease of use mentality, Sager claims Canary can be set up in 30 seconds. Similar to Square's mobile payment device, Canary connects to an iOS device via the headphone jack for initial setup. Once complete, information is fed directly to the iPhone app, which takes design cues from Apple's iOS 7 beta.
"If you can use an iPhone, you can use Canary," Sager said.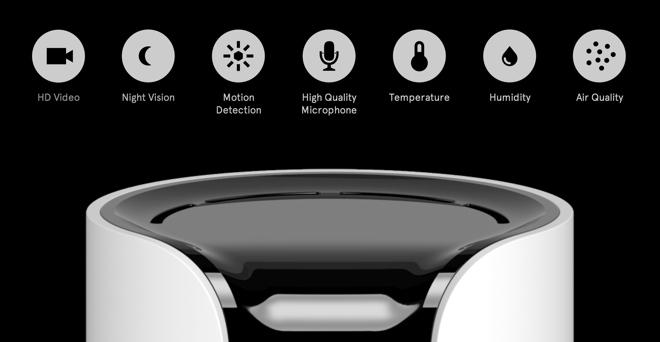 Information gathered by Canary is collected and stored for several weeks (or longer for an additional $10 a month) meaning the data can later be used to help identify burglars who may have broken in. Because security is at the forefront of everything Canary does, Sager said customer data stored in the cloud is encrypted and only accessible by primary users.
The company also plans to offer a multi-tiered monthly service for users to store extra data and video, as well as provide 24-hour call center support. If a fire or robbery occurs in the home while the owner is away, the call center can alert the proper authorities if the owner cannot immediately respond.
Sager claims one Canary can provide enough coverage for an apartment, but those who live in larger homes can buy more than one at a discounted price. Canary will only be available for iOS devices at launch, though Sager said Android support may appear sometime in the future.
The Canary Indiegogo campaign, which aims to raise $100,000, ends on September 20, with the company planning to ship the first batch of units by January 2014.