FileMaker discontinuing Bento, will remain available to buy through Sept. 30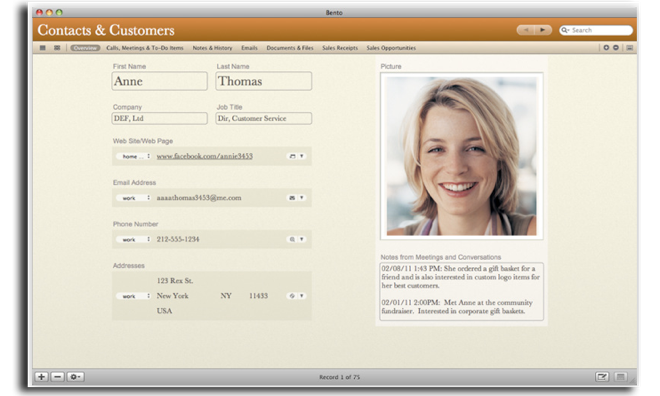 Apple subsidiary FileMaker, Inc., announced this week that it will discontinue development of its Bento consumer database application in order to better focus on developing its remaining products.
Customers will still be able to purchase Bento for iPad, iPhone and Mac through Sept. 30, but after that, the organizational application for individuals and small businesses will no longer be available. FileMaker has pledged to provide technical support for Bento products through July 30, 2014.
"We thank you for your support of Bento," the company said in a post to its support site. "We know that many Bento customers will be disappointed."
FileMaker Pro was also pitched as a potential software alternative for "certain users" of Bento for Mac. Bento users are encouraged to read the company's "Is FileMaker Pro right for you?" document.
FileMaker Pro is not as simple as Bento, but offers more control, customization, features, power and performance. However, FileMaker does not offer the following Bento features:
Integration with OS X Contacts, iCal and iPhoto
Rating, Encrypted, Simple List, File List and Message List field types
Collections and Smart Collections
Wi-Fi Sync with Bento for iPad and iPhone
The company also offers a Bento 4 to FileMaker Pro Migration tool that allows current users to migrate their data. The tool will convert existing Bento 4 for Mac data, including the contents of media fields and form designs, into a FileMaker Pro 12 database.