Apple dismisses DOJ's proposed e-book penalties as 'a draconian and punitive intrusion'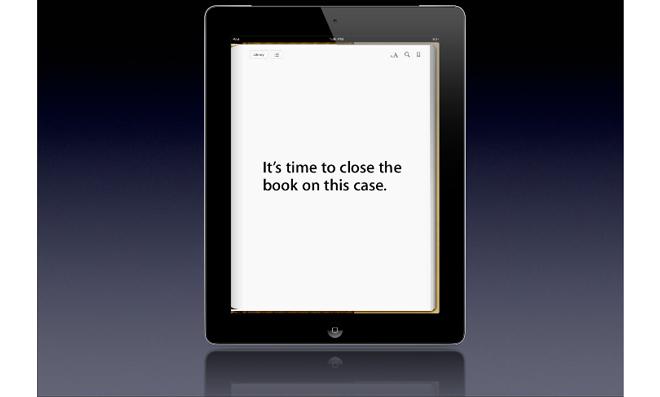 Apple quickly responded to a proposed e-book price fixing settlement from the U.S. Department of Justice on Friday, declaring the suggested penalties "wildly out of proportion to any adjudicated wrongdoing or potential harm."
The company behind the iBookstore lashed out at the proposed injunction as a "draconian and punitive intrusion" into its business, asserting that the penalties imposed would potentially affect Apple's business relationships with "thousands of partners across several markets."
"Plaintiffs' overreaching proposal would establish a vague new compliance regime — applicable only to Apple — with intrusive oversight lasting for ten years, going far beyond the legal issues in this case, injuring competition and consumers, and violating basic principles of fairness and due process," Apple wrote in a court filing. "The resulting cost of this relief — not only in dollars but also lost opportunities for American businesses and consumers — would be vast."
The comments were made in reaction to a proposed settlement published by the DOJ earlier Friday, suggesting that Apple be forced to allow competitors such as Amazon and Barnes & Noble to link to their own e-book stores within their own iOS App Store software. Apple currently takes a 30 percent cut of all content sold in native iOS apps, and bars developers from circumventing that policy by linking to external websites for content sales.The DOJ has proposed a series of sanctions against Apple after it was found guilty of conspiring to fix e-book prices. Apple has slammed the DOJ proposals as "draconian," "invasive," and "wildly out of proportion."
But the DOJ proposal, made after Apple was found guilty of price fixing e-book titles, would go well beyond the company's iBookstore for iPhone and iPad. The DOJ also suggested that Apple be prohibited from entering agreements with suppliers of "music, movies, television shows or other content that are likely to increase the prices at which Apple's competitors may sell that content."
Apple blasted the proposal for containing, in the company's view, "broad, invasive, and vague provisions that are untethered to the actual findings of antitrust liability in this case." The filing reminds the court that it was of the view that U.S. antitrust laws "should be applied with care," respecting the unique features of any market.
If the court is unwilling to reject the injunction outright, Apple's attorneys suggested that "a narrower and more modest injunction" that is "carefully tailored" to the court's findings be proposed.
The DOJ argued that requiring Apple to link to Amazon, Barnes & Noble and other e-book sellers would allow customers to "easily compare Apple's prices with those of its competitors." The Justice Department also suggested requiring Apple to terminate its existing e-book agreements with the five major book publishers it was found to have conspired with to fix prices.
The proposed sanctions would also prevent Apple from entering new e-book distribution contracts with the five biggest publishers for five years. The proposal is pending court approval.
Apple has already appealed the ruling made by U.S. District Judge Denise Cote. The book publishers were also originally targeted by the DOJ, but unlike Apple, they opted to settle out of court.
The U.S. government took issue with Apple after the iPad maker led the charge in convincing publishers to switch to a so-called "agency" pricing model. That prevented content owners from being able to sell the same titles at a lower price elsewhere, without offering the same price on Apple's iBooks platform.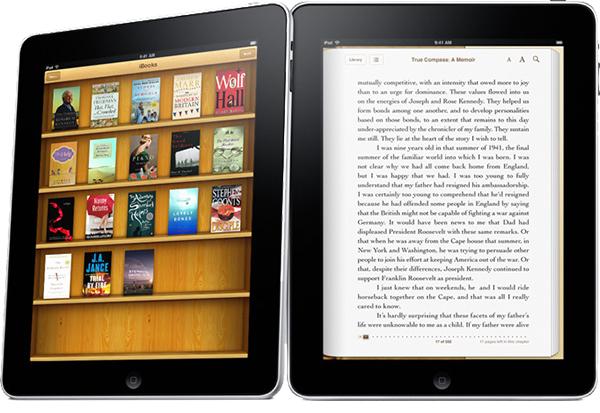 In contrast, the e-book industry prior to the launch of the first iPad was under the "wholesale model" preferred by market leader Amazon. In that model, resellers such as Amazon had the power to set prices, selling titles at or below cost if they chose to do so.
Publishers agreed to the agency model with Apple because it gave them the ability to set book prices as they saw fit. Those companies were dissatisfied with Amazon's low-margin model, which has made it difficult for other booksellers to compete with the online retailer.
Though Amazon has been the dominant e-book seller for years, Apple's agreements with the publishers led to an industry-wide change that increase e-book prices. The Department of Justice saw that as unfair to consumers, which led to the antitrust suit.