Apple says DOJ's e-book settlement brief is improper, would give Amazon competitive advantage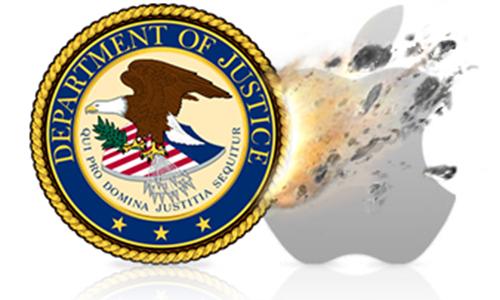 AppleInsider is supported by its audience and may earn commission as an Amazon Associate and affiliate partner on qualifying purchases. These affiliate partnerships do not influence our editorial content.
An endorsed memo from Apple lawyer Orin Snyder entered into court records on Monday says the U.S. Department of Justice's latest filing regarding the recent e-book trial is "plainly improper," alleging it is less of a letter to the court than a "12-page broadside masquerading as a brief."
In his letter to U.S. District Court Judge Denise Cote, who in July ruled Apple was guilty of e-book price fixing, Snyder notes that both parties were to submit letters to the court if they could not reach an agreement on settlement terms.
According to Snyder, the DOJ instead "filed a 12-page broadside masquerading as a brief repeating their prior arguments and largely ignoring this Court's core guidance." Accompanying the brief was 72 pages of documents "simply pulled off the internet," not from trial records, looking to discredit Apple.
Apple's counsel characterizes the brief as an effort on the part of the Justice Department to win an injunction that is out of proportion to the evidence asserted during the trial. The issues raised by the DOJ are counterproductive, Snyder says, because they are separate from those already adjudicated.
In addition to chipping away at Apple's credibility, much of the brief focuses on how the company deals with purchases made through the Amazon Kindle app. Here Snyder points out the issue was not even raised during the trial, saying that any changes to the current arrangement could give Amazon a significant competitive advantage.
Another bone of contention is a proposed external antitrust monitor, which the DOJ wants installed at Apple for a minimum of five years.
Wrapping up, Snyder takes a final swipe at the Justice Department's brief, saying, "The parties have been litigating long enough to understand what it means to file letters setting forth their positions.There is simply no excuse for plaintiffs' disregard of the Court's order, and their inclusion of non-record material on issues not adjudicated by this Court in this case."
Judge Cote ultimately denied Apple's request to have the DOJ resubmit a more focused letter. The two parties are set to meet again on Tuesday for further discussions.