iPhone-compatible Narrative wearable camera to begin shipping Nov. 1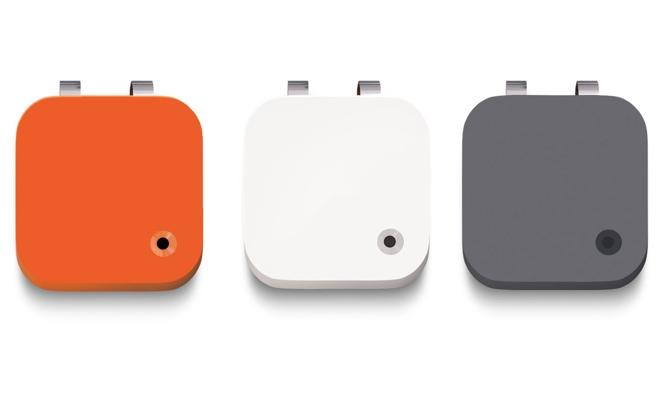 Swedish company Memoto has rebranded as Narrative and is launching its first product, a tiny, iPhone-compatible, wearable camera called the Narrative Clip, set to ship to Kickstarter backers and those who preordered starting Nov. 1.
Introduced last year in a successful Kickstarter campaign as a "lifeblogging" device, the Narrative Clip is a wearable camera that automatically snaps pictures of a user's life as it happens. It takes two geotagged pictures per minute at a resolution of 5-megapixels, and the camera's internals can tell which way it is oriented so that they will always be displayed right side up. Those same internals also let the camera know to stop taking pictures when it is taken off or put into a pocket.
The device has no physical controls, instead relying on its automatic settings. Narrative says its battery will last for roughly two days of use on a single charge, after which a user can recharge it by connecting it to a computer.
Included in the purchase of the camera is a year-long subscription to Narrative's online storage system. Narrative claims that users photos are "securely saved, accessible at a moment's notice, and organized using our state-of-the-art smart system." After the first year, access to the online storage service runs $9 per month. For that, users keep the automatic organizational system, can access Narrative's apps for viewing and sharing, and have enough storage for normal everyday use of the Narrative Clip.
Narrative is also building an iOS app to complement its diminutive camera. That app will organize photos so that users can explore multiple years' worth of life-logged photos.
Memoto's rebirth as Narrative came as a result of market conflicts with companies with the same name, but the firm kept its goal of a small, wearable life-logging tool. In announcing the name change and the Narrative Clip's launch, the company also touted the recent conclusion of a $3 million funding round.
The Narrative Clip is now available for preorder at Narrative's site. The device, available in three colors, sells for $279. The first shipments are expected in November.