Apple, Inc. stock closes at $533, highest point since start of 2013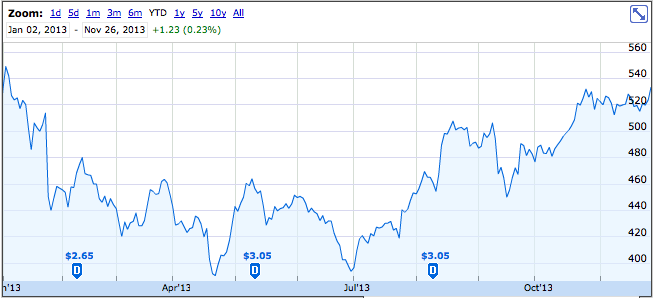 Apple stock closed up nearly 2 percent today, reaching $533.40 for the highest close since the first days of January.
The company's stock is now up slightly from the beginning of 2013 for the first time since plunging $100 per share in January and remaining in the low $400s throughout most of the spring and summer.
Apple took advantage of its acutely low stock price in a buyback program that floated a bond offering to buy back 47 million shares.
The 36 million shares Apple bought back in the June quarter at an average of $444 per share would now cost an additional $3.2 billion to acquire again at the current price.