President Obama to meet with Tim Cook, other tech execs over NSA and HealthCare.gov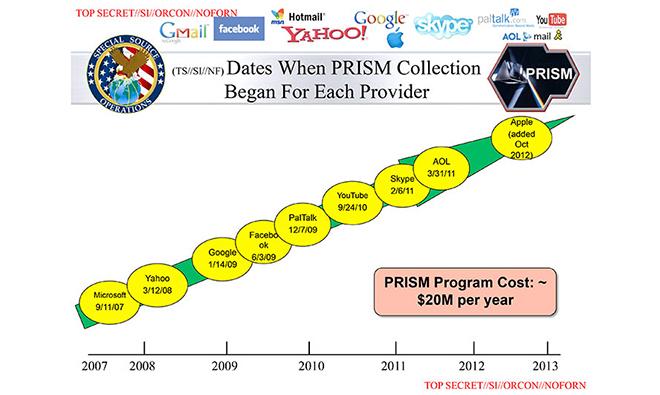 Apple CEO Tim Cook will join a who's who of Silicon Valley executives at the White House on Tuesday to address concerns regarding state-sanctioned surveillance operations, as well issues plaguing the President's online healthcare initiative, HealthCare.gov.
News of the meeting comes on the heels of an open letter addressed to President Obama and Congress, in which Apple and a group of tech giants threw their substantial weight behind reform and regulation policies regarding digital surveillance. Companies that signed the letter included AOL, Facebook, Google, Microsoft, Twitter, and Yahoo, among others.
Word of the high-level meeting was first communicated by Time. The publication noted one of the main topics of discussion will be controversial surveillance operations headed by federal bodies like the National Security Agency.
"Tomorrow, President Obama will meet with executives from leading tech companies to discuss progress made in addressing performance and capacity issues with HealthCare.Gov and how government can better deliver IT to maximize innovation, efficiency and customer service," said an unnamed White House official. "The meeting will also address national security and the economic impacts of unauthorized intelligence disclosures. Finally, the President will discuss ways his Administration can partner with the tech sector to further grow the economy, create jobs and address issues around income inequality and social mobility."
In all, 15 executives are planning on attending the meeting:
Tim Cook, CEO, Apple
Dick Costolo, CEO, Twitter
Chad Dickerson, CEO, Etsy
Reed Hastings, Co-Founder & CEO, Netflix
Drew Houston, Founder & CEO, Dropbox
Marissa Mayer, President and CEO, Yahoo!
Burke Norton, Chief Legal Officer, Salesforce
Mark Pincus, Founder, Chief Product Officer & Chairman, Zynga
Shervin Pishevar, Co-Founder & Co-CEO, Sherpa Global
Brian Roberts, Chairman & CEO, Comcast
Erika Rottenberg, Vice President, General Counsel and Secretary, LinkedIn
Sheryl Sandberg, COO, Facebook
Eric Schmidt, Executive Chairman, Google
Brad Smith, Executive Vice President and General Counsel, Microsoft
Randall Stephenson, Chairman & CEO, AT&T
Following government contractor Edward Snowden's leaks to the press about various spying operations being conducted on U.S. soil, technology companies have pushed for transparency about how the NSA and law enforcement agencies mines digital data. Specifically, the firms want better oversight of government requests for sensitive consumer data, which were made in the name of national security.
As for the president's healthcare plan, dubbed "Obamacare," the system rolled out just a short time ago has seen a number of stumbling blocks, including confusion between insurance providers and the fed's online marketplace, backend bugs and public dissatisfaction with the service.