Review: Logitech PowerShell Controller for iPhone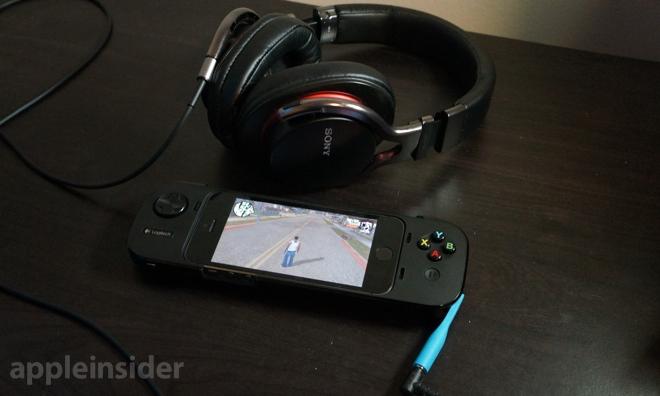 Renowned accessory maker Logitech's first stab at an official Made for iPhone gaming controller features solid construction, but that's about where the positives end for this overpriced, disappointing accessory.
Logitech provided AppleInsider with the PowerShell Controller + Battery for the purposes of this review. The accessory retails for $99.99, and connects to the iPhone 5s, iPhone 5, and fifth-generation iPod touch.
It carries the same price as the Moga Ace Power, which we previously reviewed and felt wasn't worth $100 for most consumers. Unfortunately, Logitech's first attempt at a Made for iPhone controller falls short of Moga's product in a number of ways.
Design and feel
The left face of the Logitech Powershell features a D-pad and a "switch" that, when tugged at, moves a physical part that will press a connected iPhone's lock button. On the right side are four face buttons, named "A," "B," X" and "Y," as well as a pause button.
The top of the Powershell has two shoulder buttons identified as "L" and "R," while the bottom has a micro USB port for recharging the integrated battery. On the left side is a switch that enables the battery, while the right side features a space where a rather large headphone adapter can be used.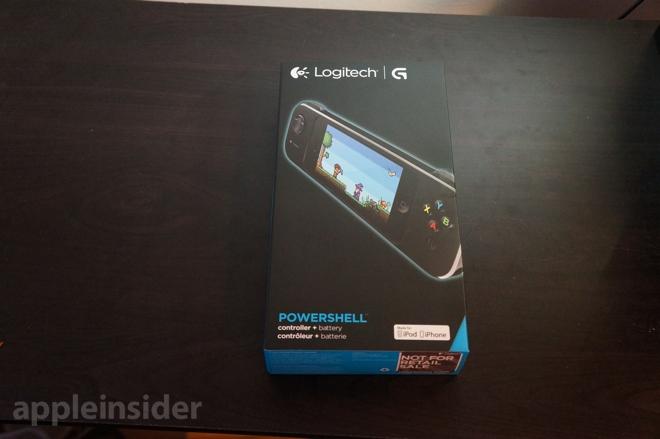 Let's take a moment to talk about the headphone adapter, because we're pretty amazed that a company like Logitech opted for this approach. The blue, elbow-shaped part reaches into the controller to access an iPhone's headphone port, and without it, users will be unable to use headphones with the accessory.
This is different from Moga's controller, which passes audio through the Lightning connector to a dedicated headphone jack on the bottom of that controller.
Frankly, we feel like the adapter is a cheap way to address the issue, and most users are likely to either lose the part, or simply forget to bring it with them when they pack up the accessory. For a $100 accessory, this is unacceptable.
Inside the controller is a Lightning connector that bends outward to allow an iPhone to be inserted. There's also a hole in the back which allows the camera to be used, and also serves as a space where users can push their iPhone out of the case. The Moga controller does not allow for the camera to be used, but frankly we doubt most users will be interested in taking pictures while a big, bulky controller is connected to their handset.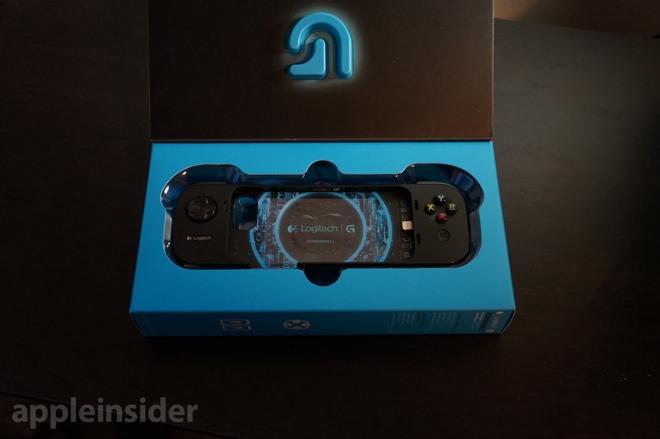 The construction of the Logitech Powershell is great, and we feel like the device is durable and will last for years to come. That's more than we can say for the Moga Ace Power, which feels loose before an iPhone is inserted in the case.
That's about where the advantages for the Logitech Powershell over the Moga Ace Power end. Most importantly, Moga's controller features two joysticks and four shoulder buttons, making it a great option for modern 3D games and first-person shooters. Logitech's D-pad and two shoulder buttons mean it's ideal for classic, side-scrolling type games.
We really enjoyed the feel of the face and shoulder buttons on the Logitech Powershell, but the mushy D-pad is sub-par and not ideal. Still, using the Powershell with compatible games was a vastly superior option than touchscreen-only controls, particularly with complex titles like Grand Theft Auto: San Andreas.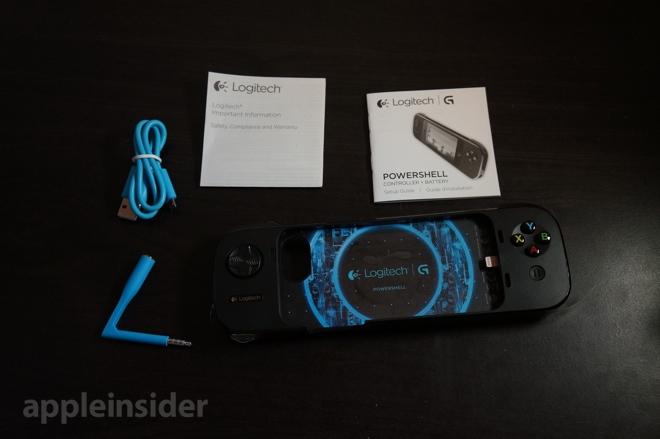 The integrated battery is also welcome, and adds some thickness to the controller which makes it feel comfortable in your hands. Still, like Moga's controller, the elongated case-style design of the Powershell is awkward and bulky. And while Moga's controller collapses for portability, the rigid and solid construction of the Logitech Powershell means it's a bit more of a hassle to carry.
Usage and games
Though it lacks dual sticks, users can still play first-person shooters by using the D-pad and placing their right thumb on the screen. Unfortunately, with buttons in the way, this means users will need to reach across the controller to touch the display, or awkwardly hold below the controller to reach the screen. Anyone looking to play games that offer camera control should stick with Moga's controller.
Strangely, we found that the Powershell's D-pad is analog, which is different from most digital-only controller D-pads. This means a user can lightly press the D-pad, and in a game like Grand Theft Auto: San Andreas, their character will walk instead of running.
We find this to be a strange choice, since D-pads are usually better suited for classic two-dimensional games rather than complex 3D titles. In addition, softly pressing a D-pad is actually difficult when compared to a joystick, which can be pushed forward as much or as little as the user desires.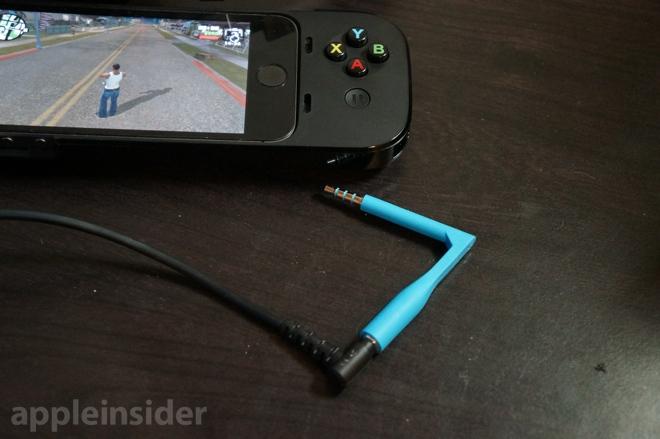 Games are indeed better with the Logitech controller, if only by default. Unless a game is specifically made for touch displays, titles that shoehorn touchscreen controls onto a classic-style game are often a frustrating affair.
One great title to play with the Logitech Powershell was Asphalt 8: Airborne, which strangely we could not get to work with Moga's offering. Users could control the game with physical buttons and the D-pad, or use some combination of tilt controls with the buttons.
As we mentioned in our Moga Ace Power review, it's confusing that we can't find out which title is going to be compatible with a specific controller, or even that Made for iPhone games are specified on the App Store. To us, these issues fall squarely on Apple.
Without a dedicated section in the App Store identifying Made for iPhone controller-compatible games, it's impossible to know for sure what works. And even then, a title may be compatible with a controller other than the one you own. At the moment, it's too confusing.
That is to say that the experience so far is decidedly un-Apple. It's not intuitive or easy to figure out, and casual gamers will come away especially frustrated.
Conclusion
The Logitech Powershell's biggest issue remains its price. At $100, lacking dual joysticks and an additional two shoulder buttons is unacceptable. Throw in the ridiculous headphone elbow adapter, and the product gets even worse.
In comparison, we found the Moga Ace Power at a discounted price of $80 at Best Buy, and we felt that even at that price it wasn't worth the investment for users. The Powershell's lack of input that modern gamers have come to expect is unacceptable.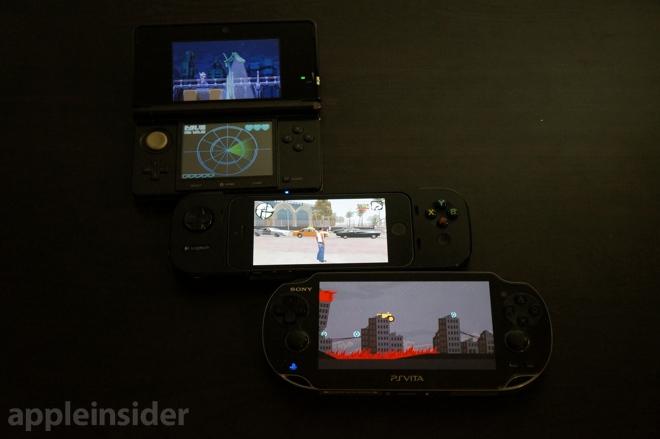 This controller does make gameplay on the iPhone better. Compatible titles were greatly enhanced by the inclusion of physical controls. And the included battery is great.
The construction is also fantastic. This is a solid product. But unfortunately, the price remains.
While the Moga Ace Power was hard to recommend at a $100 price tag, it's impossible for us to suggest that anyone buy the Logitech Powershell over Moga's offering. Hardcore iPhone gamers who need a controller should choose the Moga Ace Power.

Pros
Compatible games are better with the controller's physical input
The integrated battery means you can keep playing on the go
Rigid design feels far more sturdy than Moga's controller
Cons
$100 price tag makes this accessory way too expensive
The mushy D-pad is not great
Elbow-shaped headphone adapter is ridiculous and likely to be lost or forgotten when needed
Apple needs to identify controller-compatible games on the App Store
Where to buy