Apple announces App Store sales topped $10 billion in 2013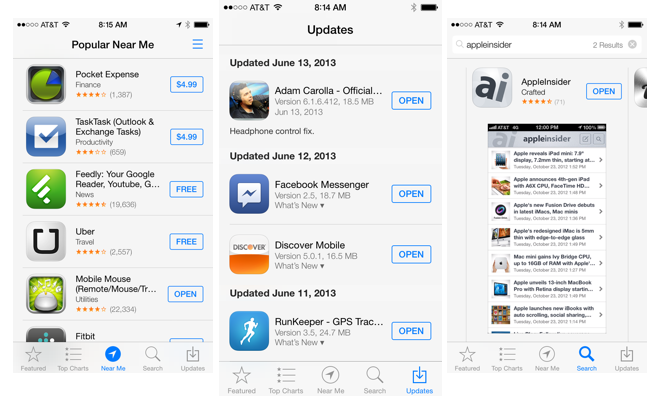 In the midst of hype for new gadgets from the Consumer Electronics Show, Apple on Tuesday issued a press release to announce that sales from the App Store topped $10 billion in 2013, with $1 billion spent by customers in December alone.
App Store customers downloaded almost three billion apps in the month of December, Apple revealed, which made it the most successful month in App Store history. To date, developers have earned $15 billion from the App Store.
"We'd like to thank our customers for making 2013 the best year ever for the App Store," said Eddy Cue, Apple's senior vice president of Internet Software and Services. "The lineup of apps for the holiday season was astonishing and we look forward to seeing what developers create in 2014."
Apple highlighted a number of applications that take advantage of changes in the new iOS 7 mobile operating system, singling out developers Evernote, Yahoo, AirBnB, OpenTable, Tumblr, Pinterest and American Airlines for "bringing content to the forefront while increasing the overall efficiency and performance of their apps."
In addition, another host of specific applications and developers were also featured by Apple in Tuesday's announcement:
Successful apps from international developers
Developers to watch in 2014
Duolingo (United States)
Simogo (Sweden)
Frogmind (U.K.)
Plain Vanilla Corp (Iceland)
Atypical Games (Romania)
Lemonista (China)
BASE (Japan)
Savage Interactive (Australia)