Hands-on: ivee Sleek brings Siri-like voice control to the connected home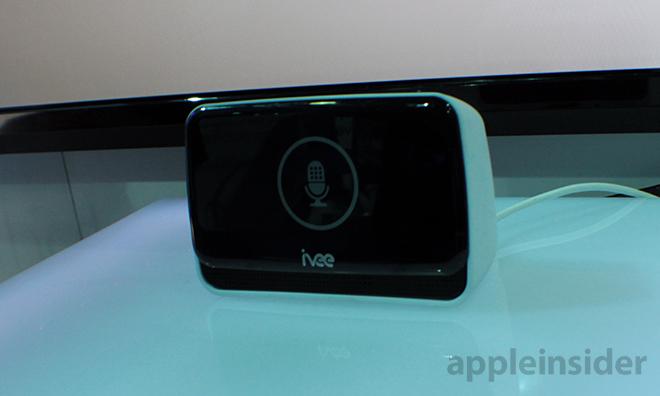 Interactive Voice introduced a novel device at CES called ivee Sleek, an Internet-connected, voice-activated virtual assistant that can not only process requests on-board, but control other "smart home" devices like the Nest Learning Thermostat or Philips' Hue lighting system.
At its most basic level, ivee can be thought of as a stripped-down version of Siri built for the home. Unlike Apple's virtual assistant, however, ivee Sleek can reach out to internet-connected devices around the house and change their settings by invoking preprogrammed commands.
To activate the unit, users simply say, "Hello ivee," or press the physical button on the device. From there, a number of commands or requests can be asked, such as changing the color of a Hue lightbulb or modifying temperature controls on a Nest thermostat. For example, saying, "Change temperature to 72 degrees," will elicit the response, "Ok, the temperature is set to 72."
Out of the box, ivee is compatible with Staples Connect, Belkin WeMo devices, Hue, Nest, Fitbit's Wi-Fi scale and the Iris home monitoring system. Additional support is coming for door locks like Lockitron and Goji.
Ivee is also a clock radio that can change stations, play music from external sources and produce "sleep sounds." On-board tasks include checking stock market data, weather reports and other Internet-based assets. A USB port and AUX input round out ivee's connectivity options.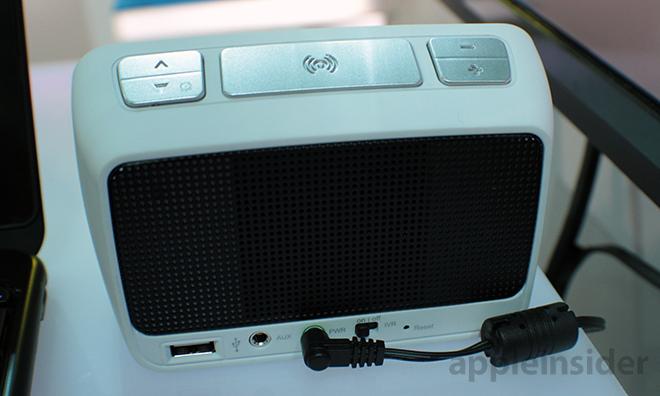 After five years of development and a successful Kickstarter round, the ivee Sleek is now being sold at Staples for $199.99.
For those without smart home products, ivee is introducing two other models in the $60 Flex and $40 Digit. The Flex recognizes 30 voice commands like requests for date, time and temperature, while the Digit can handle 20. Both lack Wi-Fi connectivity and therefore cannot interact with other devices.