Rumor: 'iPhone 6' may sport 10MP f/1.8 camera with interchangeable lenses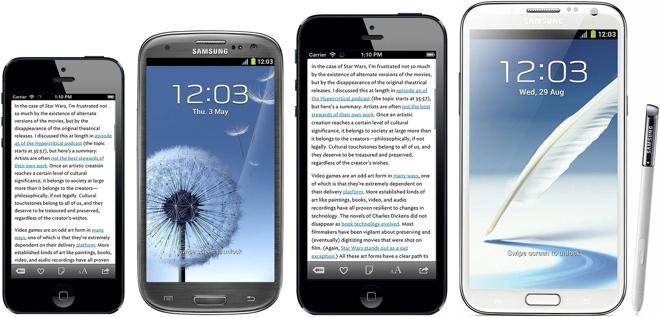 AppleInsider may earn an affiliate commission on purchases made through links on our site.
Apple may be planning a major upgrade to the rear-facing camera system in its next-generation handset, according to a new rumor out of the Far East.
Mockup of iPhone with 4.94-inch screen, created by Marco Arment.
The so-called iPhone 6 could ship with an improved 10-megapixel sensor and feature interchangeable lenses made of clear resin, a Tuesday report said. The rumor comes from Chinese site IT168 and was first noticed by GforGames.
Little is known about Apple's plans for the future of the iPhone lineup. Most speculation thus far has centered around the device's display, which is expected to get a bump from its current 4-inch diagonal to around 5 inches.
As part of the shakeup, Apple may discontinue the mid-range iPhone 5C. CEO Tim Cook has said that the handset faced weaker-than-expected demand, with consumers opting instead for the flagship iPhone 5S.