Apple snips down iPhone 5s footage from Burberry fashion show for new video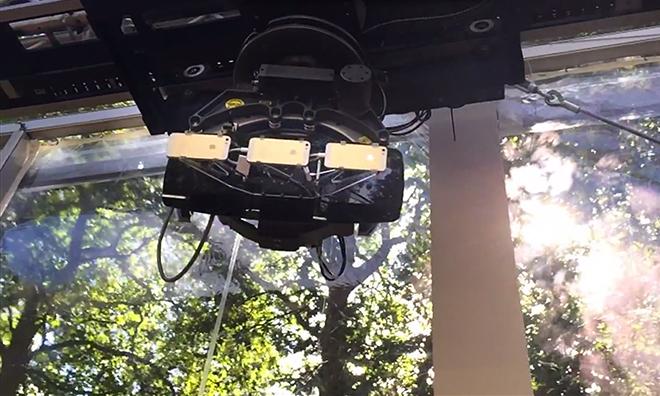 AppleInsider may earn an affiliate commission on purchases made through links on our site.
Apple on Wednesday posted to its YouTube page a short 30-second clip containing footage from Burberry fashion show, with the video's length suggesting the company will use it as a broadcast ad spot.
Titled "On the runway with iPhone 5s," the spot features a quick look at the Burberry Prorsum Womenswear Spring/Summer 2014 fashion show that took place in September of last year.
Apple and Burberry collaborated on the shoot, which relied solely on the iPhone 5s for runway and backstage footage, as a mutual marketing stunt timed for release after the handset's launch. To capture the event, Apple employed pre-release iPhone 5s units, many of which can be seen in cut scenes throughout the video.
Along with superior image quality, the short video also highlights the iPhone 5s' 120-frames-per-second slow-motion capture capability. One of the most prominent slo-mo shots shows golden leaves falling from sky as models strut by on the catwalk.
One month after the video debuted, Apple announced that Burberry's CEO Angela Ahrendts would be leaving the clothing designer to take on the newly created role of Senior Vice President of Retail and Online Stores.