Samsung accused of strong-arming Korean media to suppress coverage of unfavorable film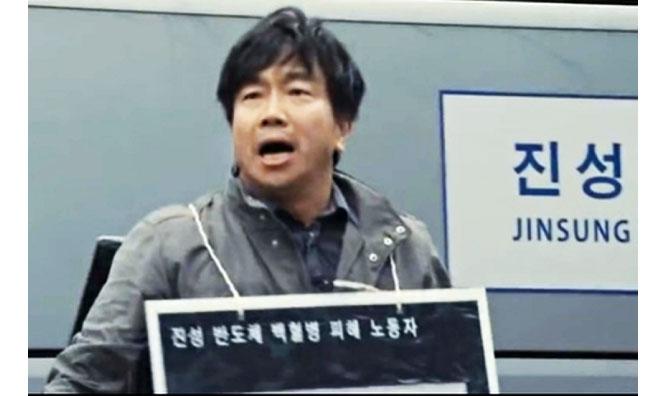 AppleInsider is supported by its audience and may earn commission as an Amazon Associate and affiliate partner on qualifying purchases. These affiliate partnerships do not influence our editorial content.
At least one Korean newspaper is thought to have been pressured by Samsung into retracting stories that make mention of a new movie following the life and death of a worker at one of the Korean conglomerate's semiconductor plants.
The accusations stem from a string of text messages in which Park Jung-kyu, president of the Korean-language NewDaily Biz, indicated that he ordered an article detailing the film's distribution struggles removed after speaking with Samsung staff. The messages appear to have been intended for contacts inside Samsung but were mistakenly sent to reporters at a different newspaper, according to The Verge.
Entitled "Another Promise," the film is a depiction of the legal struggle between Samsung and the father of 23-year-old Hwang Yu-mi, who contracted leukemia while working at a Samsung factory in Suwon after being exposed to toxic chemicals. The character portrayed in the film works for a fictional company called "Jinsung," apparently too close a resemblance for Samsung's liking.
"To fix the trust issue between Samsung Group and NewDaily, I plan to do my best. I spoke with Park Jong-moon, who told me that Samsung was upset about the Another Promise article we published last month," Park wrote, referring to a Feb. 5 story about Korean celebrities that were personally funding screenings.
"After looking into the details, I have directly ordered to take the post down. The columnist didn't have any ill intent, and the senior managers didn't notice it at all," he added.
Park has since said that he ordered the post taken down because it was a duplicate that contained information already published by the paper, and that Samsung played no part in its removal.
Samsung also rebuffed the charges, telling The Verge in a statement that they "categorically deny any allegation that Samsung tries to exert influence over media coverage, including of this movie. The fact is that the movie has already been widely covered by domestic and global media since before its release in early February. The allegation concerning the article in question is clearly groundless."