Samsung announces Galaxy S5 with 5.1" display, fingerprint scanner & heart rate monitor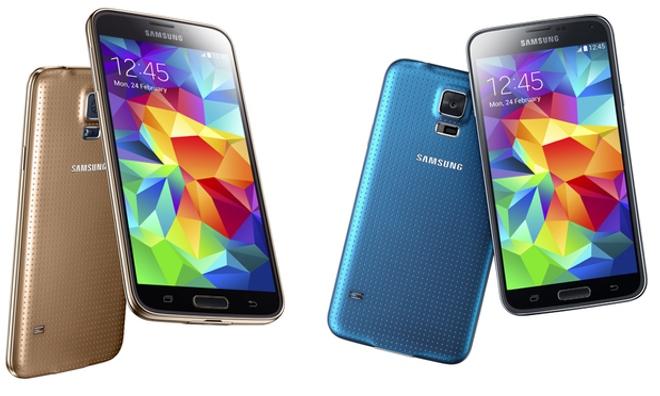 Samsung's next-generation flagship smartphone, the Galaxy S5, was officially announced by the company at the Mobile World Congress trade show on Monday, and the handset will compete head-to-head with Apple's iPhone 5s by sporting its own fingerprint sensor.
Samsung's response to Apple's Touch ID also sports a fingerprint scanner under the home button, allowing users to unlock their handset and access private data stored on the phone. Samsung has also partnered with PayPal to enable mobile payments with its fingerprint scanner.
Unlike Apple's Touch ID, which simply requires that users press their finger against the home button for it to be scanned, Samsung has employed technology that requires a "swiping" motion to read a print.
The redesigned handset also has a "perforated" polycarbonate exterior on the back, while the front of the device is a 5.1-inch display at a resolution of 1,920 by 1,080 pixels, powered by a 2.5-gigahertz quad-core processor and two gigabytes of RAM. The Galaxy S5 is also IP67 dust and water resistant. The device runs Android "KitKat" version 4.4.2.
Samsung's fifth-generation Galaxy S device is also focused on health and fitness, and includes a personal fitness tracker to help users monitor and manage their behavior, not unlike the step tracking M7 coprocessor found in Apple's iPhone 5s. However, Samsung has also included applications that can record diet and exercise records, and the device also has a built-in heart rate monitor that can be used to measure a user's pulse.
The new heart rate monitor is located on the rear of the device, next to the camera's flash. Users must place their finger on the sensor to have it measure their pulse.
To that end, Samsung has also announced a separate wearable device dubbed the Gear Fit, a smaller wrist-worn accessory that connects with the company's ecosystem of devices.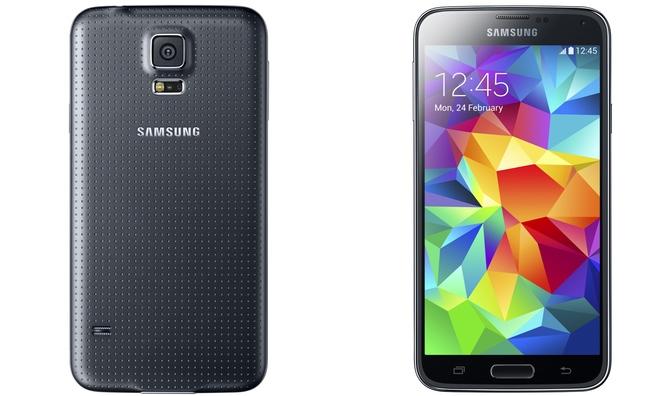 As for camera specifications, the Galaxy S5 has a 16-megapixel shooter that is accompanied by an enhanced menu and user interface. Samsun also claims that it has the world's fastest autofocus speed, getting a shot in focus in up to 0.3 seconds.
Another new feature introduced by Samsung is the Ultra Power Saving Mode, which turns the display to black and white, and shuts down all unnecessary features to minimize battery consumption. Samsung says battery life with the Galaxy S5 is improved by 20 percent over its predecessor.
Finally, for wireless connectivity, the Galaxy S5 sports high-speed LTE, as well as 802.11ac next-generation Wi-Fi. A new "Download Booster" is also said to improve download speeds by using LTE and Wi-Fi simultaneously.
"With the Galaxy S5, Samsung is going back to basics to focus on delivering the capabilities that matter most to our consumers," said JK Shin, President and Head of IT & Mobile Communications Division at Samsung. "Consumers are looking for mobile tools that inspire and support them as they improve their everyday lives. The Galaxy S5 represents an iconic design with essential and useful features to focus on delivering the ultimate smartphone on the market today through people inspired innovation."
The Samsung Galaxy S5 is set to launch around the world in April.