ReSound's integrated 'Made for iPhone' LiNX hearing aid streams stereo audio over Bluetooth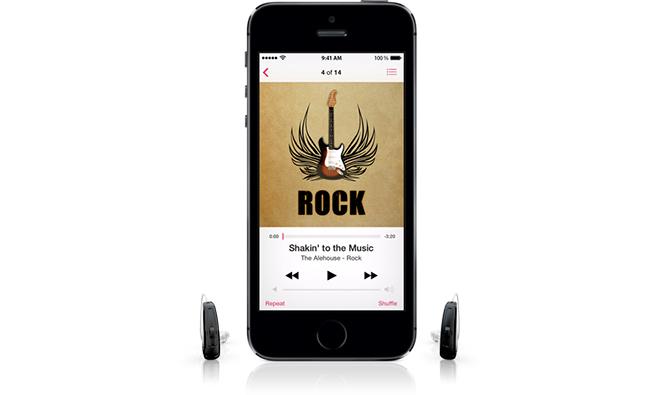 AppleInsider is supported by its audience and may earn commission as an Amazon Associate and affiliate partner on qualifying purchases. These affiliate partnerships do not influence our editorial content.
Danish audiological firm GN ReSound on Monday released the LiNX, a "Made for iPhone" hearing aid that can connect to Apple's handset via Bluetooth for enhanced audio streaming, customization and even a "Find My Hearing Aid" function.
First announced in November of 2013, ReSound's LiNX is the first MFi hearing aid capable of connecting directly to an iPhone without the need for separate "pendant" or "remote" accessory devices, the company says.
The main draw is LiNX's built-in communications suite, which leverages Bluetooth 4.0 to stream high-quality audio from an iPhone, iPad or iPod touch. The two-way protocol also allows users to customize and control the relatively small setup via a specialized iOS app. Operating in the 2.4GHz band, ReSound's so-called "SmartRange" chipset offers extended operating distances and fast, clear audio translation.
Using the ReSound Smart App, LiNX users can switch from normal hearing aid to audio streaming mode; adjust volume, treble and bass levels; edit and select customized listening programs; and see battery and connection status.
The app takes automation a step further by enabling location-aware program selection through geo-fencing. For example, if a user enters the vicinity of a restaurant, LiNX will automatically switch to a predefined program with audio presets suitable for that location. Areas can be tagged on a map and assigned adjusted acoustic properties beforehand using the iOS app.
Finally, the app features a unique "Find My Hearing Aid" function that can help locate a lost LiNX device when in Bluetooth range. All these features are packed into ReSound's smallest receiver-in-the-ear design that is powerful enough to compensate for 90 percent of all hearing losses.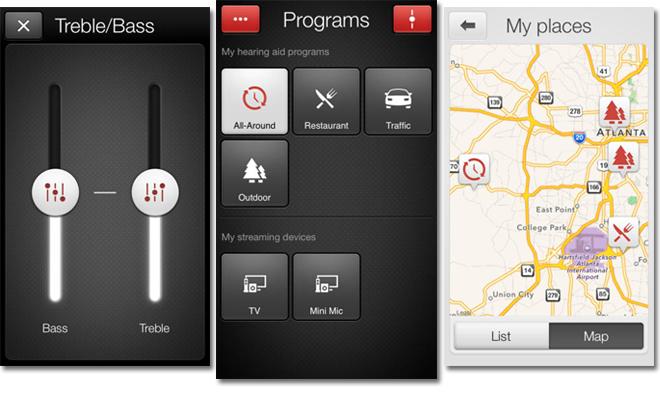 Apple has long included special accessibility options for the hearing impaired with its iPhone lineup. When the iPhone 4 launched, Apple enabled support for acoustic coupling with hearing aids that do not operate in telecoil mode, as well as inductive coupling for those that do.
The iPhone 4S was Apple's first handset to support MFi hearing aids and that compatibility has been carried through to the latest iPhone 5s and 5c. Until the LiNX, however, most units required a separate transceiver device to communicate with the smartphone.
Pricing has not yet been made official, though GN last year said it expects to market the LiNX at above $3,000.