Apple joins tech heavyweights, wireless carriers in smartphone anti-theft initiative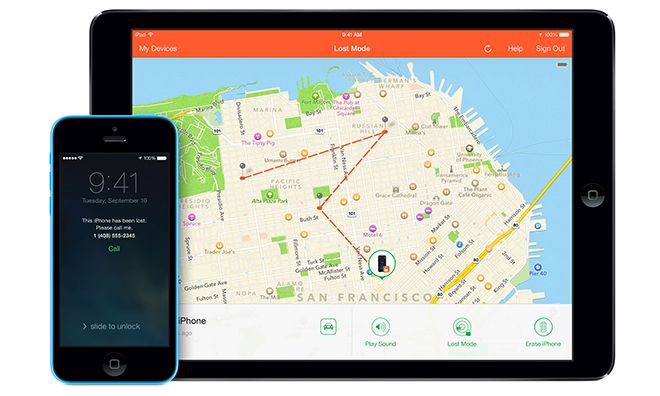 AppleInsider is supported by its audience and may earn commission as an Amazon Associate and affiliate partner on qualifying purchases. These affiliate partnerships do not influence our editorial content.
A group of smartphone industry giants, including Apple, Samsung, Google and Microsoft, signed on to a voluntary program spearheaded by the U.S. wireless industry that looks to incorporate anti-theft technology into handsets by July 2015.
Dubbed the "Smartphone Anti-Theft Voluntary Commitment," the initiative was announced by the CTIA on Tuesday as a plan to stymie growth of smartphone thefts in the U.S.
The voluntary program is being backed by the top-five U.S. wireless carriers, while smartphone and OS makers Apple, Google, HTC, Huawei, Microsoft, Motorola, Nokia and Samsung have all agreed to participate, reports Re/code.
Companies that sign on to the commitment agree to make a "baseline anti-theft tool" available to customers who buy devices manufactured after July 2015. According to the document, the tool must allow users to remotely wipe data from a stolen or lost smartphone, render the device inoperable to an unauthorized user (aside from emergency calls as mandated by the FCC), prevent reactivation without user consent and reverse said inoperability when the device is recovered.
"We appreciate the commitment made by these companies to protect wireless users in the event their smartphones are lost or stolen," said CTIA President and CEO Steve Largent. "At the same time, it's important different technologies are available so that a 'trap door' isn't created that could be exploited by hackers and criminals. By working together with policymakers, law enforcement and consumers, we will deter theft and protect users' personal information on smartphones."
The full "Smartphone Anti-Theft Voluntary Commitment" can be viewed on the CTIA's official website.
For Apple, many of the agreement's anti-theft features are already built into iOS and iCloud with Find My iPhone and iOS 7's Activation Lock. Find My iPhone lets users locate, lock and wipe lost or stolen devices, while Activation Lock requires entry of an associated Apple ID and password before turning off Find My iPhone, erasing data or re-activating a device after it's been remotely erased.
While some states lauded the new initiative, others like California state Sen. Mark Leno (D-San Francisco) said the program isn't enough.
"The wireless industry today has taken an incremental yet inadequate step to address the epidemic of smartphone theft," Leno said. "Only weeks ago, they claimed that the approach they are taking today was infeasible and counterproductive. While I am encouraged they are moving off of that position so quickly, today's 'opt-in' proposal misses the mark if the ultimate goal is to combat street crime and violent thefts involving smartphones and tablets."