Apple executives Craig Federighi, Eddy Cue to appear at Code Conference next month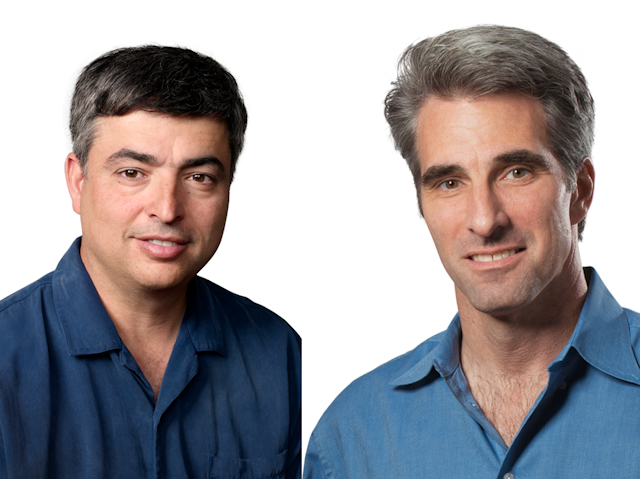 AppleInsider may earn an affiliate commission on purchases made through links on our site.
Apple software chief Craig Federighi and services czar Eddy Cue are set to headline the second night of the upcoming Code Conference, spiritual successor to an event at which late Apple cofounder Steve Jobs was an annual fixture.
Federighi and Cue will take over for current Apple CEO Tim Cook, who himself succeeded Jobs as the company's representative in the popular sit-down series with journalists Walt Mossberg and Kara Swisher. The Code Conference will take place May 27 through May 29 at the Tarranea Resort in Palos Verdes, Calif.
"We are very excited to have both Cue and Federighi at the event to talk about a range of things about the company that remains at the center of the action, especially in the important mobile sector," Swisher wrote in a blog post announcing the chat.
Federighi followed Jobs to Apple from Next and took over the company's Mac software division from fellow Next transplant Bertrand Serlet in 2011, annexing the iOS division as well following Scott Forstall's ouster the next year. Federighi has been a fixture at Apple events in recent years, presenting new software technologies on stage and serving as the butt of good-natured jokes about his coiffure.
Cue, meanwhile, joined Apple 25 years ago and has long been known as the company's "fixer," having reportedly been called on often to close tough negotiations or bring troublesome software projects back from the brink. He currently presides over all of Apple's internet services including the iTunes Store, the App Store, Siri and Maps.