Rumor: Beats' Jimmy Iovine, Dr. Dre could take the stage at Apple's WWDC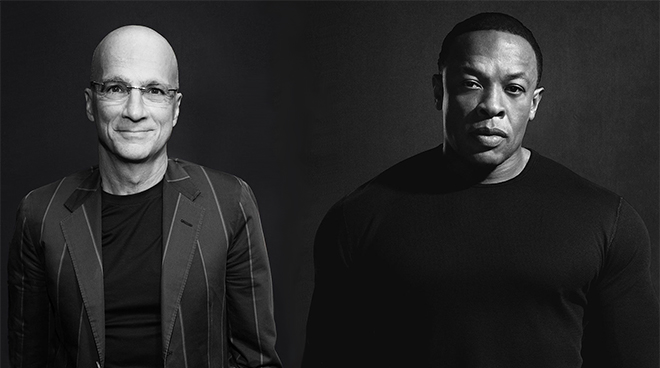 When Apple kicks off its annual Worldwide Developers Conference on June 2, it could use the keynote as an opportunity to formally introduce its two newest executives: Jimmy Iovine and Dr. Dre of Beats Electronics.
Details of the rumored plans come from people familiar with the Beats acquisition talks who spoke with Bloomberg. Those unnamed sources indicated that both Dre, whose real name is Andre Young, and Iovine are expected to take executive roles at Apple, and with WWDC less than a month away, the keynote could be an ideal for the company to showcase its two newest recruits.
Word of Iovine and Dre's anticipated roles at the company first surfaced last week. With Monday's latest report lending more support to that rumor, it was said that Iovine may oversee Apple's music strategy and handle relationships with labels and publishers.
What kind of executive role Dre might occupy at Apple was not revealed. But the rapper-turned-entrepreneur has actually been a part of an Apple presentation before: 10 years ago, when he appeared in an iChat with late Apple co-founder Steve Jobs.
During that 2004 keynote, Jobs phoned Dre, who at the time was in the studio working on a new record. The rapper congratulated the CEO on the initial success of iTunes and the iPod.
Last week, Dre seemingly confirmed the $3.2 billion acquisition of Beats in a video posted online by singer and actor Tyrese Gibson, who appeared to be celebrating the news. Talks between Apple and Beats are said to be in the final stages.