Review: Tickr Run iPhone-connected heart rate monitor from Wahoo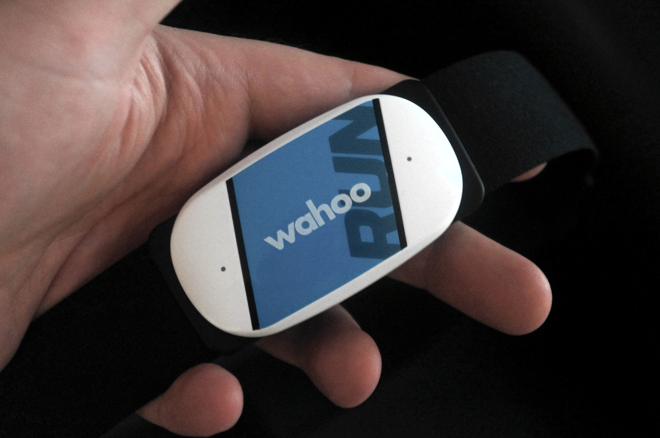 ---
AppleInsider may earn an affiliate commission on purchases made through links on our site.
Wahoo's latest chest-worn fitness tracking device, the Tickr Run, goes beyond measuring heart rate to track an athlete's pace, distance, and even running smoothness. It's a product that iPhone-carrying exercisers should consider, but unfortunately only if they avoid the treadmill or stationary bike.
Hardware and features
The Tickr Run looks and wears like basically any other chest-worn heart rate monitor. It's adequately comfortable, provides accurate heart rate data, and has a pair of lights on the front that notify you it's measuring heart rate and is connected to an iPhone 4S or newer via Bluetooth. A review unit was provided to AppleInsider by Wahoo Fitness.
At $79.99, it's a step up from the entry-level $59.99 Tickr, which only measures heart rate. But the Tickr Run includes an internal accelerometer that allows the accompanying Wahoo application to collect and measure data beyond heart rate.
The main selling point of the upgrade is what Wahoo calls a "Running Smoothness" detector. With this, the built-in accelerometer measures running form in an effort to improve efficiency and reduce the risk of injury.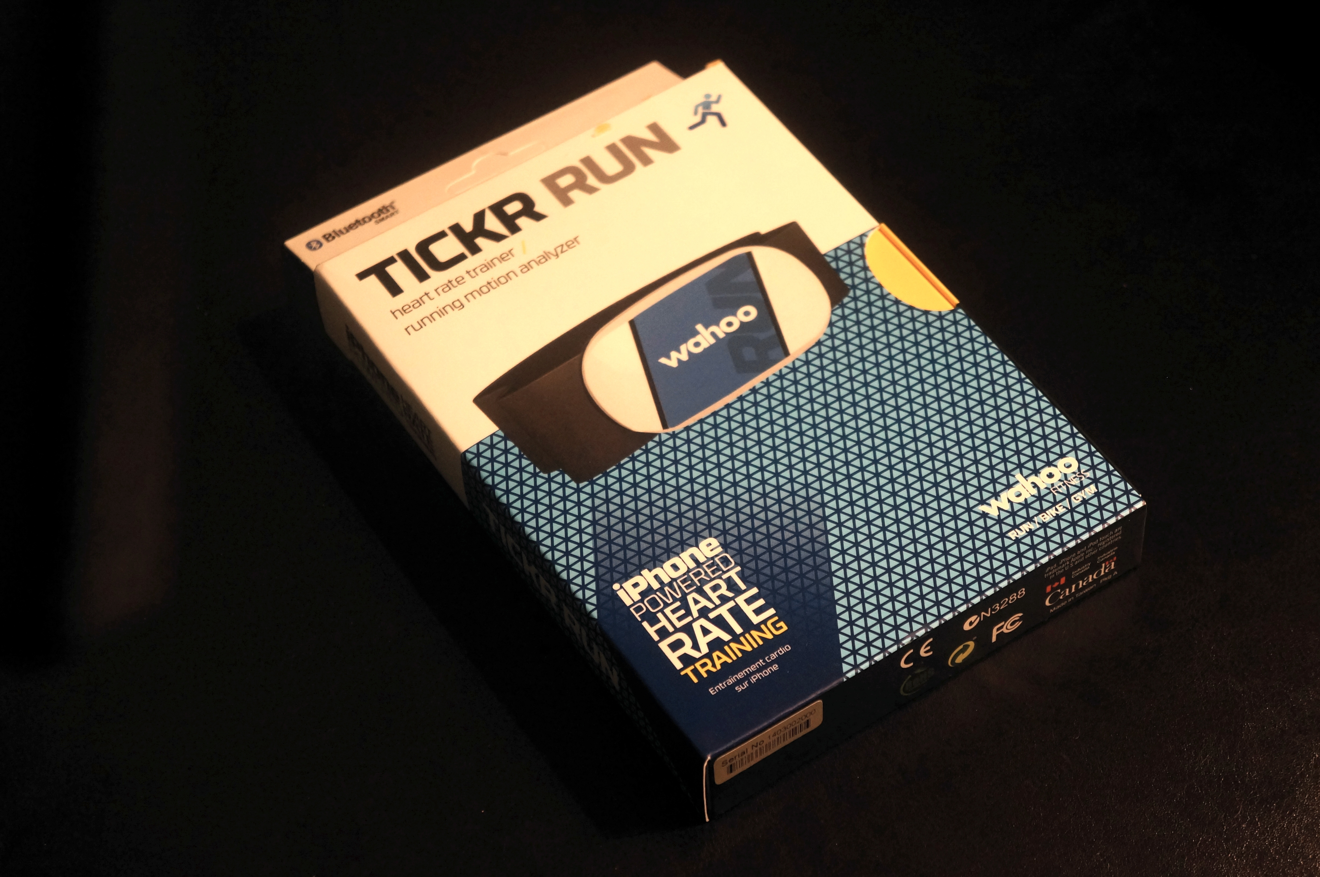 Wahoo also says that the Tickr Run is designed for indoor training, and tracks speed and distance while on a treadmill or stationary bike. However, in our tests, this functionality did not work as advertised — we'll dig into this later in our review.
The Tickr Run also offers cadence measurement, providing users with stride rate data through the Wahoo app for iPhone. Additional analytics measured by the device include vertical oscillation and ground contact time.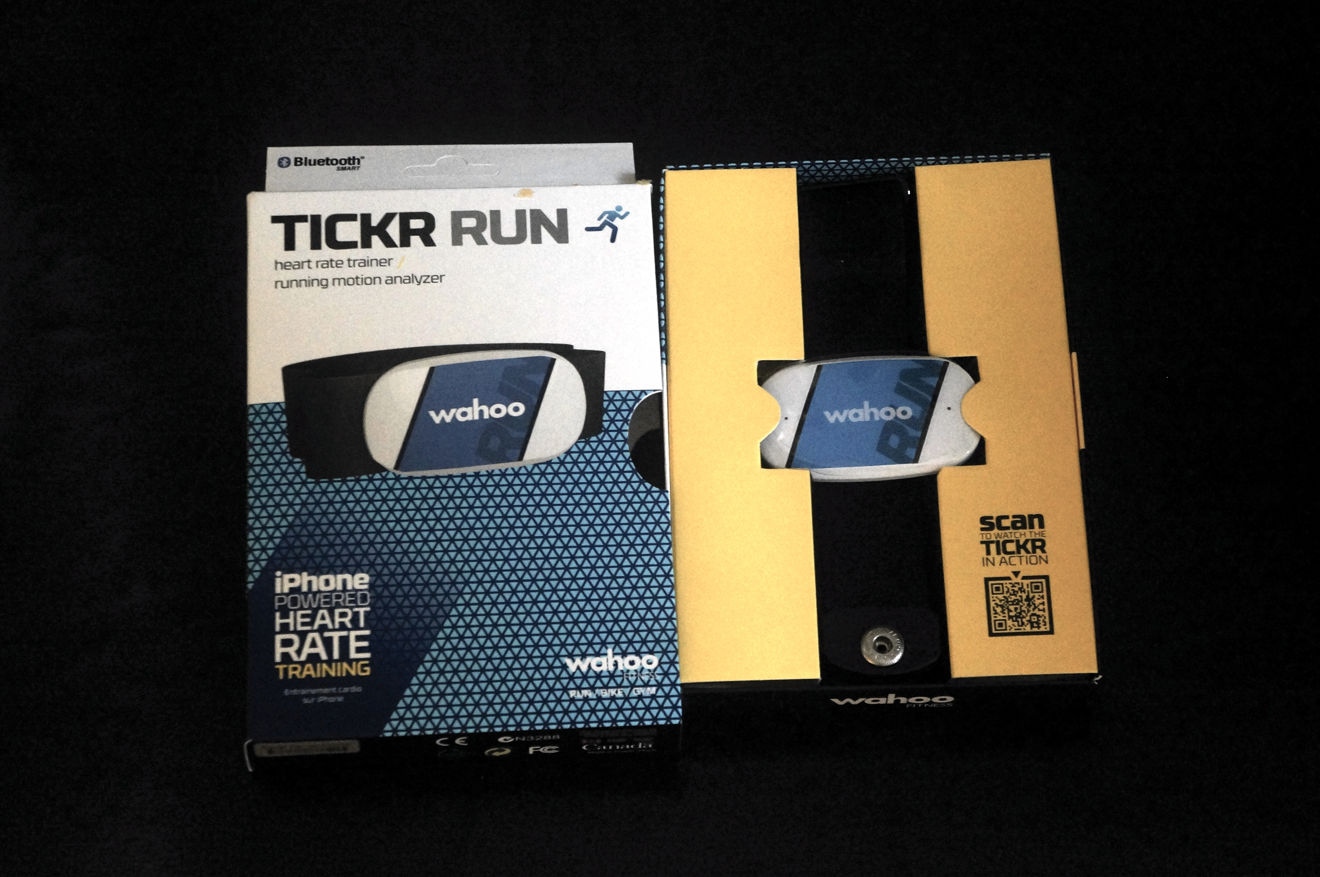 The unit includes a replaceable coin cell battery that Wahoo says lasts up to 12 months. It has integrated ANT+ and Bluetooth Low Energy capabilities that allow it to connect not only to smartphones like Apple's iPhone, but also GPS watches.
Software and usage
To get the most out of the Tickr Run, you'll need to use the official Wahoo Fitness application, which is a free download on the iOS App Store.
It should be noted that the Tickr Run is compatible with over 50 third-party fitness apps on the App Store, most notably RunKeeper, Strava, MapMyFitness, Cyclemeter, and Runmeter. We tested the unit with RunKeeper and found it worked seamlessly, being detected immediately and providing us with regular, accurate audible alerts about our heart rate.
But those third-party apps can't tap into the advanced data provided by the Tickr Run. For those who want to stick with their preferred fitness app and aren't interested in measurements of running smoothness, cadence or ground contact time, we recommend sticking with the entry-level Tickr, which simply measures heart rate.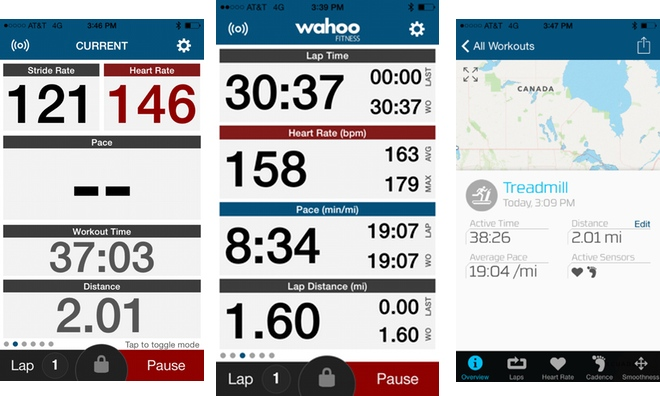 We think most runners who try the Wahoo Fitness app will be generally pleased with it. Like most other fitness trackers, it provides data about heart rate, calories burned, distance, pace and the like.
The Running Smoothness data is where Wahoo begins to differentiate itself from the competition. This is interesting and helpful info, focusing on an aspect of running that most casual runners probably don't even think about.
By using the app, we learned we weren't as smooth at running as we might have thought. The app provides info on which way the runner is bouncing as they move, data that can be used to help correct form and become a more efficient and safer runner.
We found that by making slight adjustments in our running style, there was a definite increase in the smoothness measured by Wahoo's app. For runners who might find this information worthwhile, it's a definite selling point.
Unfortunately, this functionality falls apart when running on a treadmill.
When we were running indoors and making efforts to run as smoothly as possible, the Wahoo Fitness app gave us data that was significantly off from what the treadmill told us. A half-hour run was only partially recorded, interpreted as a 10-minute jog. In addition, distances were way out of sync, and the data was unreliable.
We found that the app stops measuring movement when we were walking. For example, a 4.5-mile-per-hour brisk walk wouldn't register, but a jog at the same speed was picked up by the app. While maintaining a running stride, it could figure out our pace, but the tracking fell apart during walking intervals on a treadmill.
We also found problems when biking. While the Tickr Run worked fine on an actual bicycle on the road, it couldn't measure our cadence at a spinning class. This left us relying on the spin bike's computer for rotations per minute.
Without GPS to measure exact distances, it just won't work.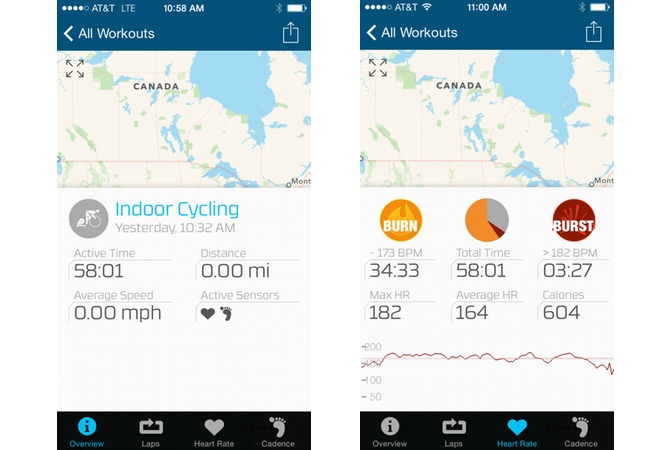 Thankfully, we found that these features work perfectly fine when used outdoors. And with summer around the corner, many users will likely be hitting the road for their exercise. But if you're an indoor runner or biker, we simply cannot recommend the Tickr Run.
Finally, the Wahoo app also includes a "Fitness Burn & Burst Heart Rate Training Program," which was designed by the company's physiologist to burn fat and improve performance. Using this, runners are encouraged to run in a "burn" zone that will supposedly help to burn fat, while the "burst" mode is said to build endurance.
To get these measurements, users must calibrate the application with automated tests that have them run at different intensities to measure their zones. A simple two-minute test and a more in-depth 12-minute test are available, and we found the setup process was easy.
In our tests, we discovered that the burn mode, which is the lower intensity for calorie burning, was around 85 to 90 percent of our max heart rate, while the burst mode for endurance came in at around 95 percent. In our experience, these numbers were higher than the average heart rate percentages conventionally recommended for the "fat burning zone."
We believe that these high-target zones, apparently recommended by Wahoo's physiologist, are beneficial and are more likely to help athletes achieve their goals than the outdated, lower-intensity "target heart rate zones" that have persisted for decades.
Conclusion
There's a lot to like about the Tickr Run. The device is accurate, the data is helpful, and the app largely works as advertised — unless you're indoors.
It's also a product that differentiates itself from other heart rate monitors with its accelerometer-based measurements. To be clear, there are other products on the market that measure so-called "running smoothness," but many are devices like the Garmin Forerunner 620, which carries a hefty price tag of $400.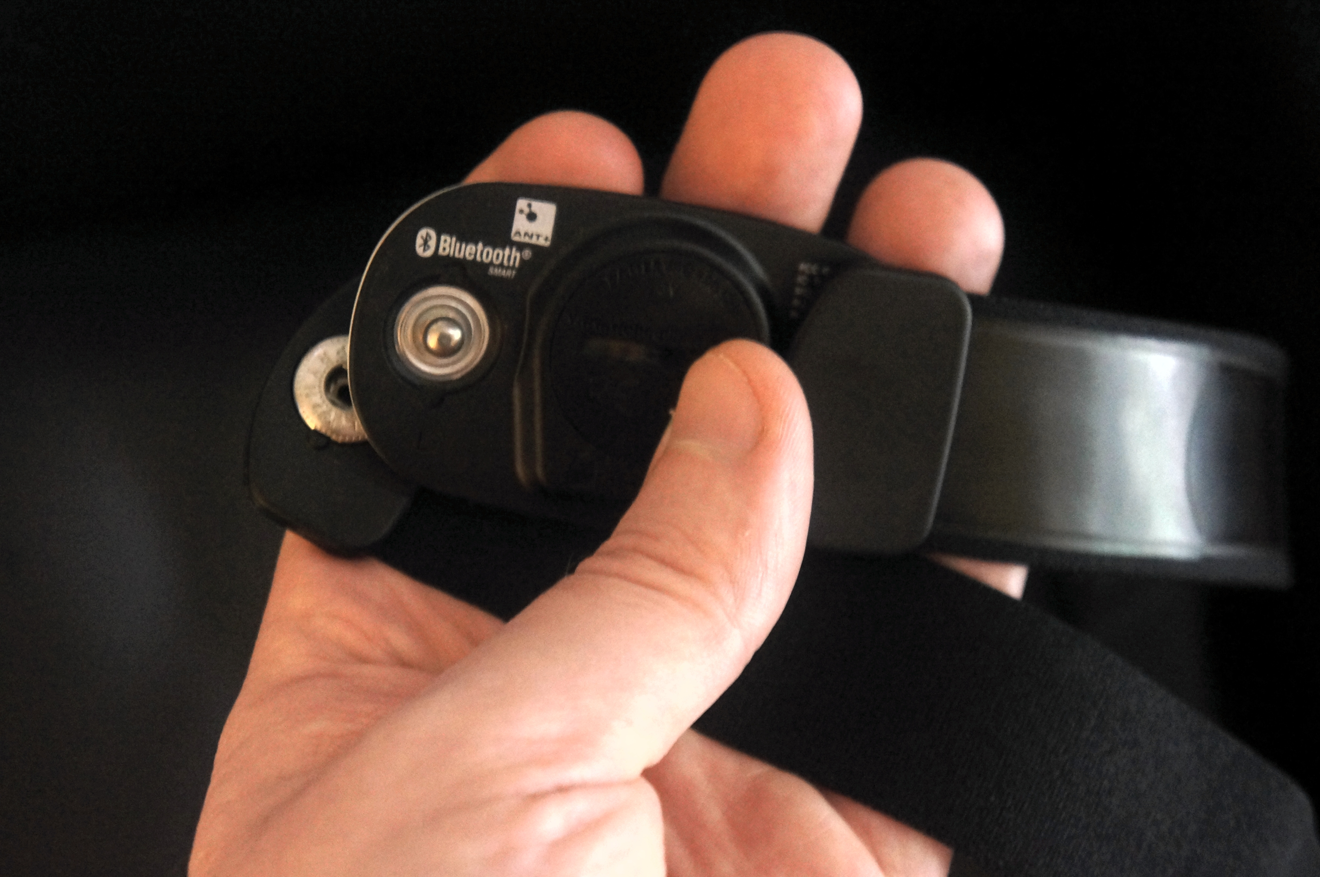 Priced at $79, the Tickr Run is on par with other Bluetooth heart rate sensors available on the market. But the big question for buyers is whether the additional $20 cost over the entry-level Tickr is worth the upgrade.
That's a question of how much you're interested in measuring your form as you run. If that data doesn't seem valuable, the basic Tickr will probably suit your needs just fine.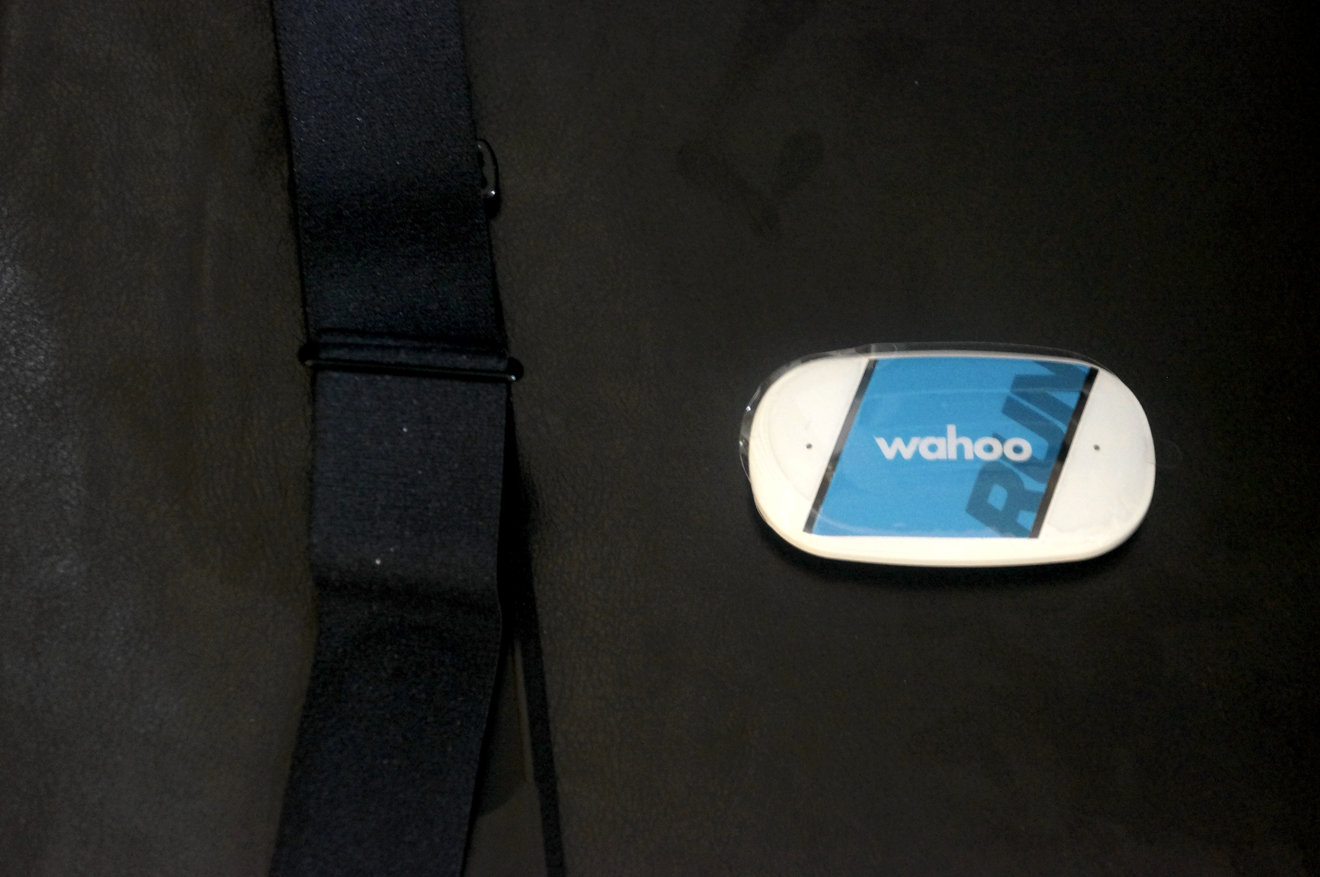 And if you're primarily a treadmill runner or indoor biker, we cannot recommend the Tickr Run. Though the device claims it can be used to train indoors, measuring steps or rotations and estimating distance through the integrated accelerometer, we found that this data was wildly inaccurate and inconsistent. Hopefully these issues can be addressed by Wahoo in an update to its iPhone app.
But for outdoor athletes who want more advanced metrics on how well they're performing, the Tickr Run offers value and performance at a competitive price.
Score:4 out of 5

An accurate, reliable heart rate monitor
iPhone app works well, third-party apps also compatible
"Running smoothness" measurement data is unique & helpful
Competitively priced vs. other Bluetooth monitors
Indoor data simply isn't accurate enough to recommend
The Wahoo TICKR Run is available at Amazon for $75.00